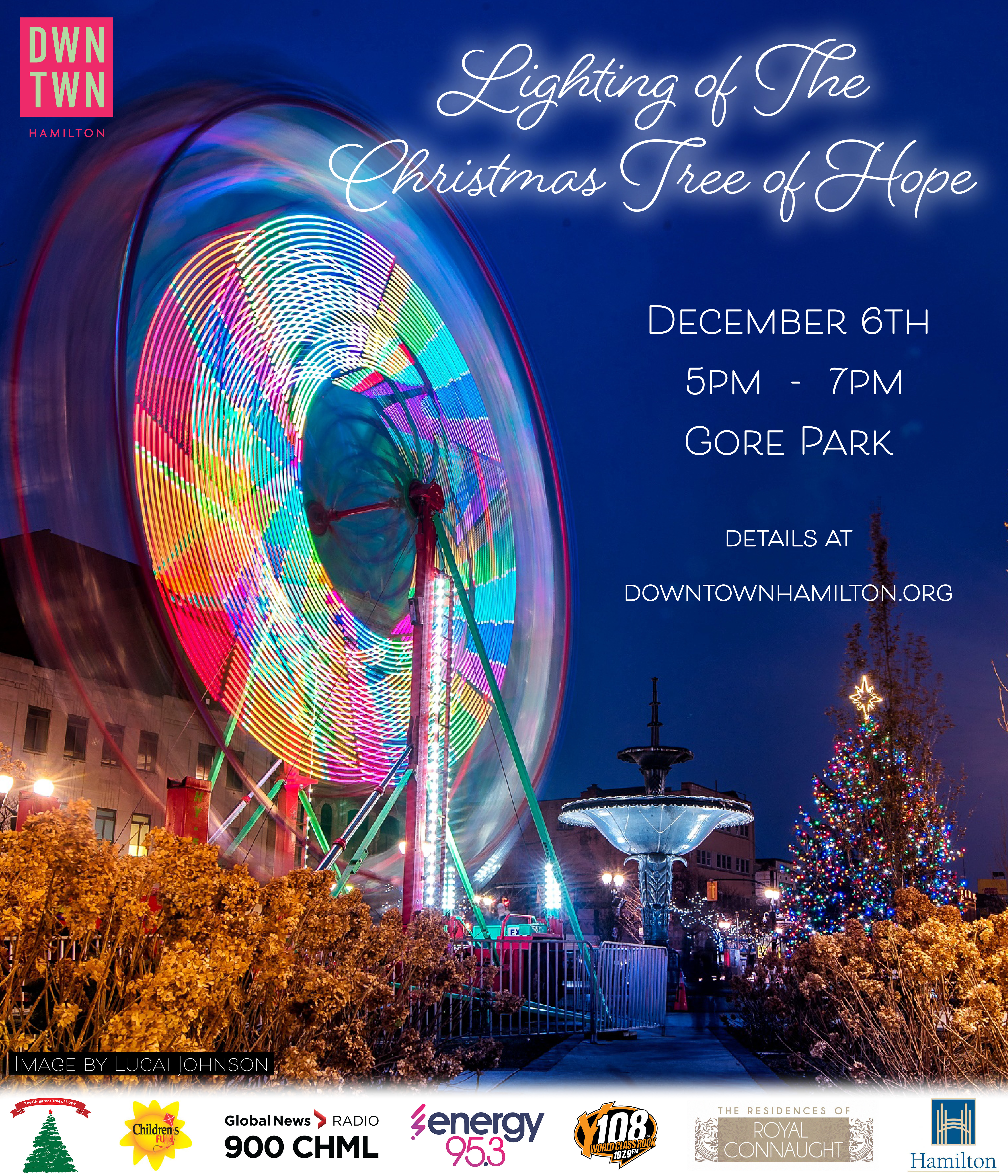 Lighting of The Christmas Tree of Hope – December 6, 2019
Gore Park, 1 Hughson St. South
5:00 pm to 7:00pm
Join us as we light up the downtown with the Christmas Tree of Hope and festive lighting in Gore Park at 6:30 pm. The Christmas Tree of Hope Lighting and Concert launches Christmas activities throughout Hamilton.
Cash donations and unwrapped toys for the CHML/Y108/Energy 95.3 Radio Children's Fund can be dropped off on December 6 between 6 am and 6 pm.
Enjoy live music by Big Rude Jake, Santa Selfies and free maple taffy. Get the best view of the city on a free Gore Park Ferris Wheel ride which will operate through December 23 from 12 noon until 8 pm.
Presented by The City of Hamilton and the Downtown Hamilton BIA in partnership With CHML/Y108/Energy 95.3 Radio
During your Gore Park visit make sure to explore the open air Christmas Market that will be on Friday, December 6 from 6 pm – 11pm, Saturday, December 7 from 11 am – 6 pm and Sunday, December 8 from 11 am – 5pm. The HPL Bookmobile will be making a stop at the market on Saturday from 11am-5pm. In partnership with Redchurch Café and Toast Wine Bar, this market featuring local vendors is a great opportunity to do some holiday browsing and shopping while grabbing a festive drink or snack.  Follow them here for the latest updates!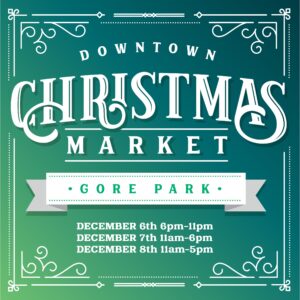 Ad attribution