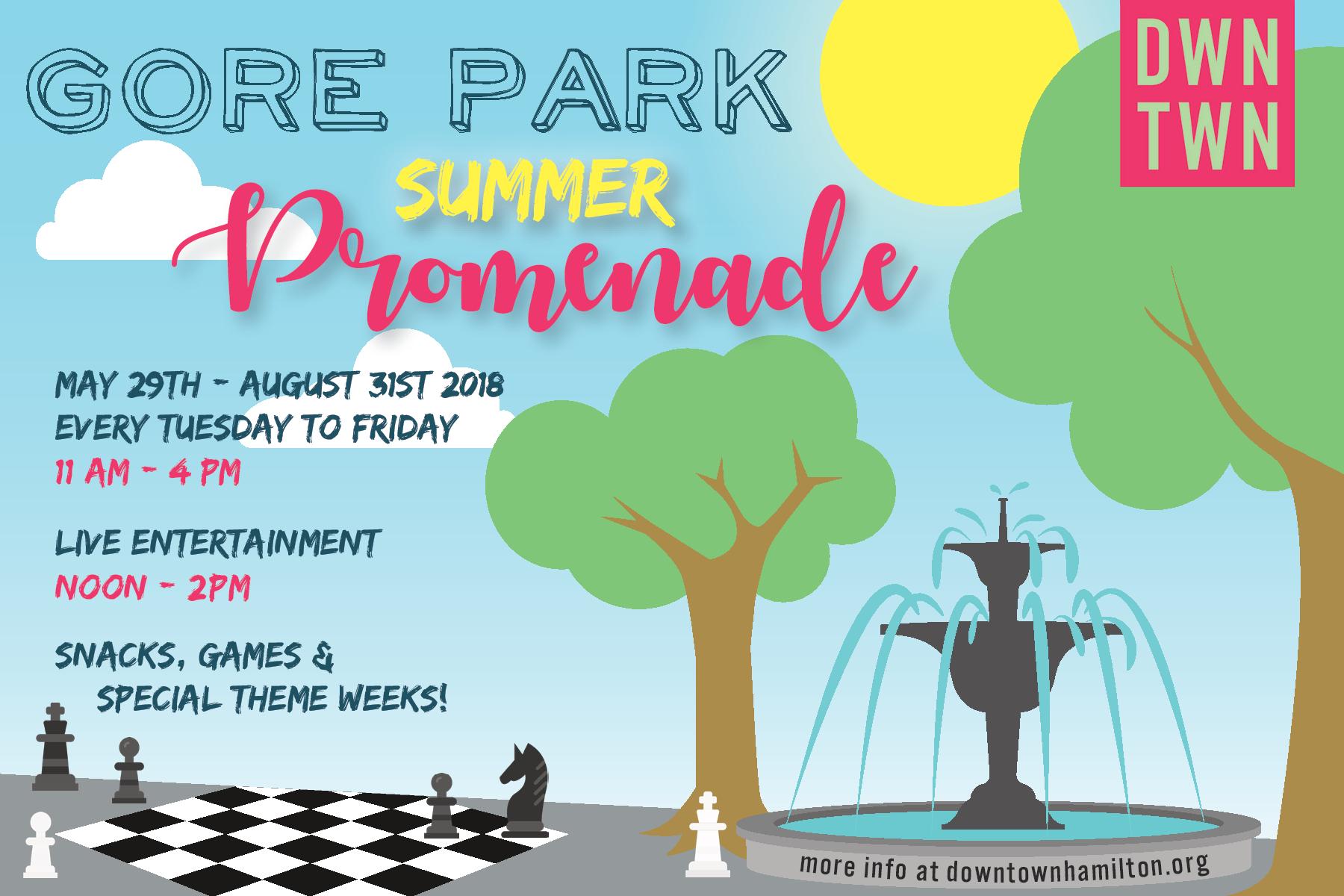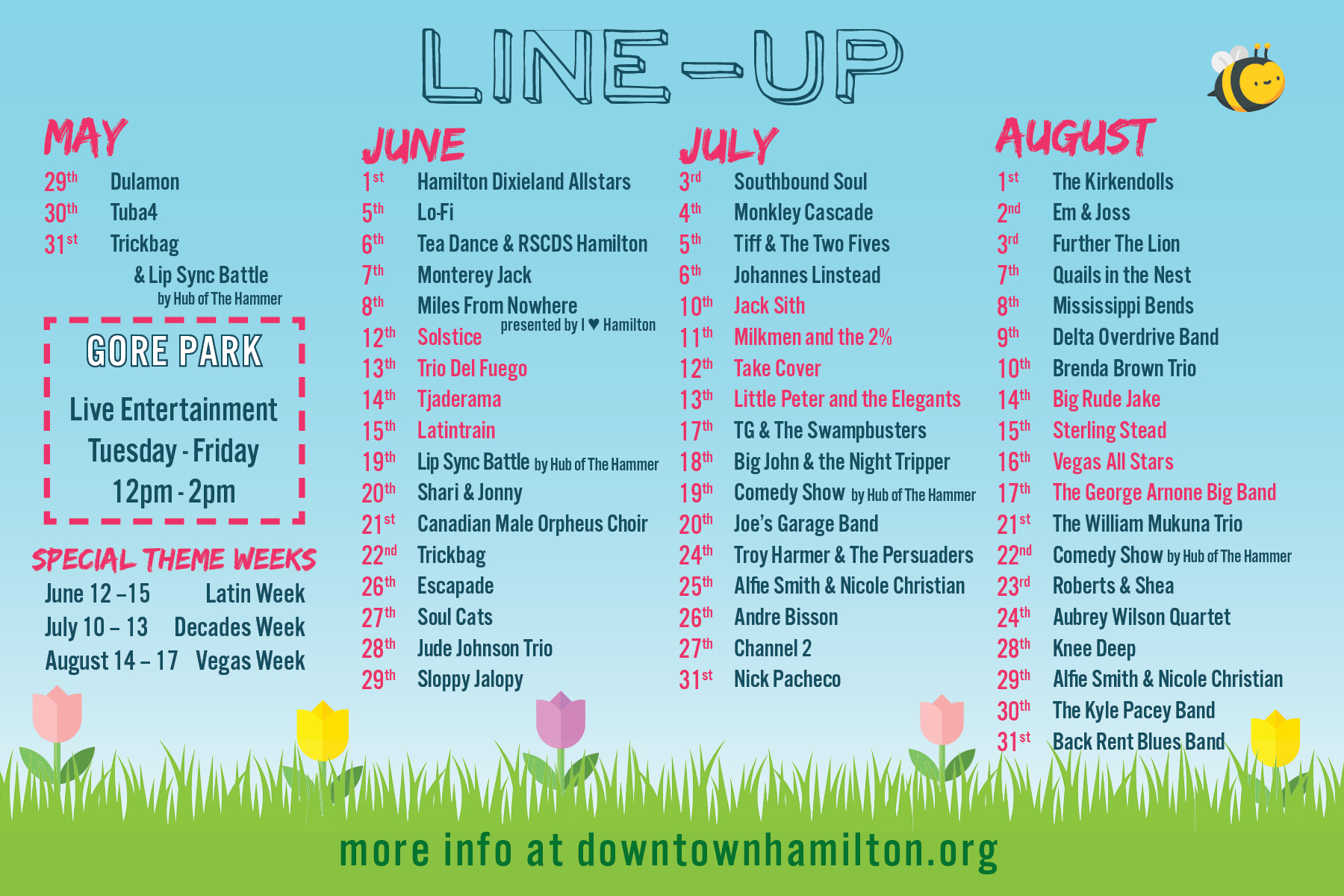 It was a long winter but spring has finally sprung and that means Gore Park Summer Promenade is just around the corner! You can find us in the park starting Tuesday, May 29th up to Friday, August 31st, every Tuesday to Friday from 11am to 4pm. The perfect place to spend a day off our even just to enjoy during lunch, Summer Promenade brings Gore Park to life for the summer.
Enjoy a live performance each day on stage from noon to 2pm, that's 56 days of free local entertainment in downtown! You can also try your hands at one of our life sized games or grab a snack or meal in the park. This year will feature the addition of a themed week each month – Latin the week of June 12, Decades the week of July 10 and Vegas the week of August 14. In addition to themed bands there will also be fun added activities so be sure to mark your calendars.
Interested in our corporate sponsorship days? Email Suzi at suzi@downtownhamilton.org for more details!