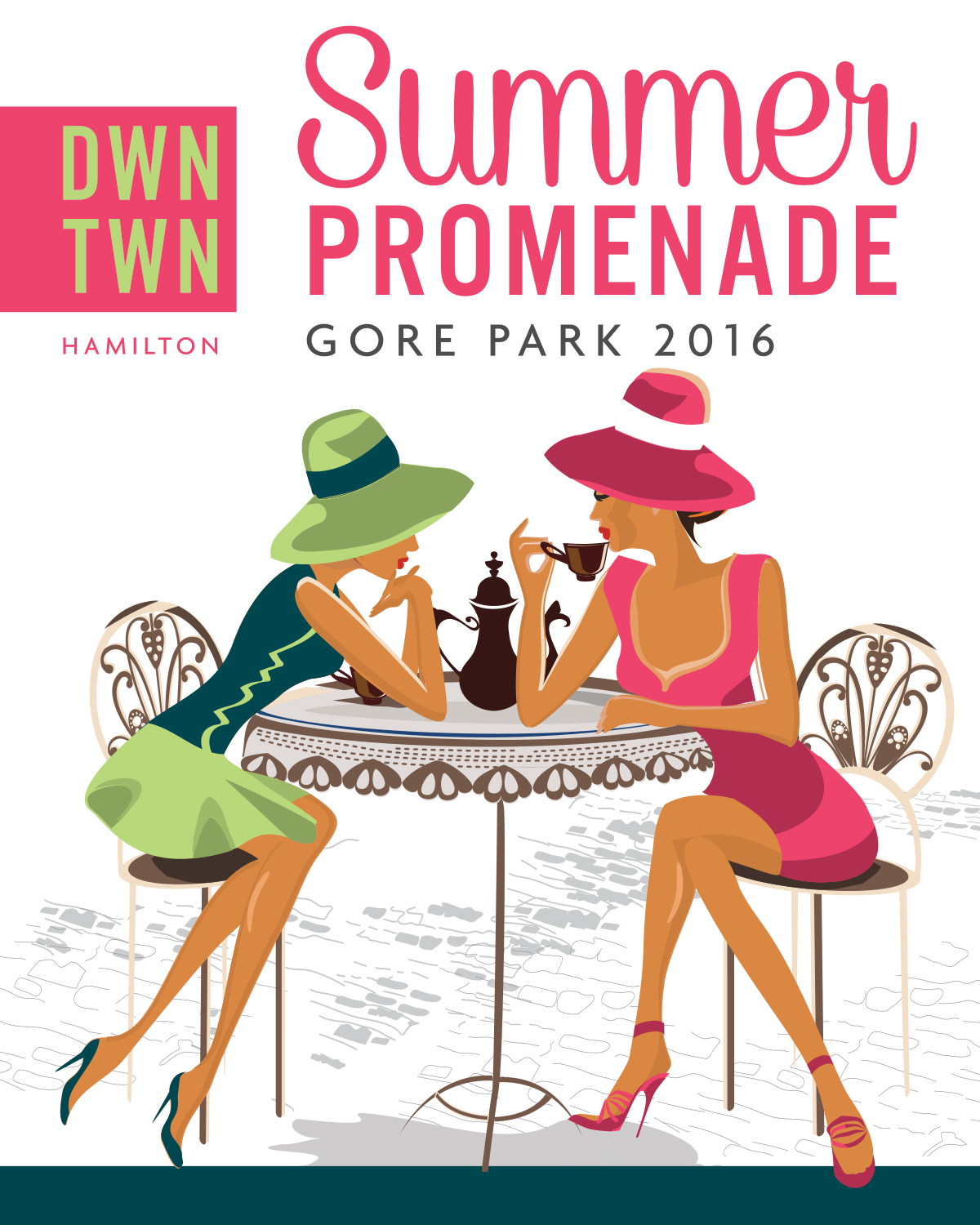 The 6th annual Gore Park Summer Promenade will kick off on June 1, 2016.  The Promenade will run from 11 a.m. to 5:00 p.m. every Wednesday, Thursday and Friday June 1 to September 2.
This year the Gore Park Summer Promenade will take place on the roadway in the newly redone Veterans' Place section of Gore Park.  This is a great opportunity to view the new memorial enclaves.  Games and a variety of local vendors showcasing handcrafted jewelry, artwork, and clothing will be in the park daily.
Bring your bag lunch, support a local restaurant or buy a treat in the park.  Some of Hamilton's best food trucks will rotate through the park Wednesday and Thursday.  Reardon's Hot Dog Cart will be there Wednesday through Friday.
Below is the line up for the remainder of the summer.  All entertainment is scheduled from noon to 2pm.  Food trucks and entertainment may change.
August  31 – Tuba4
Tony's Corner
Reardon's Hot Dog
September 1 – Trickbag
Dirty South
Reardon's Hot Dog
September 2 – Thom Mason Trio
Reardon's Hot Dog