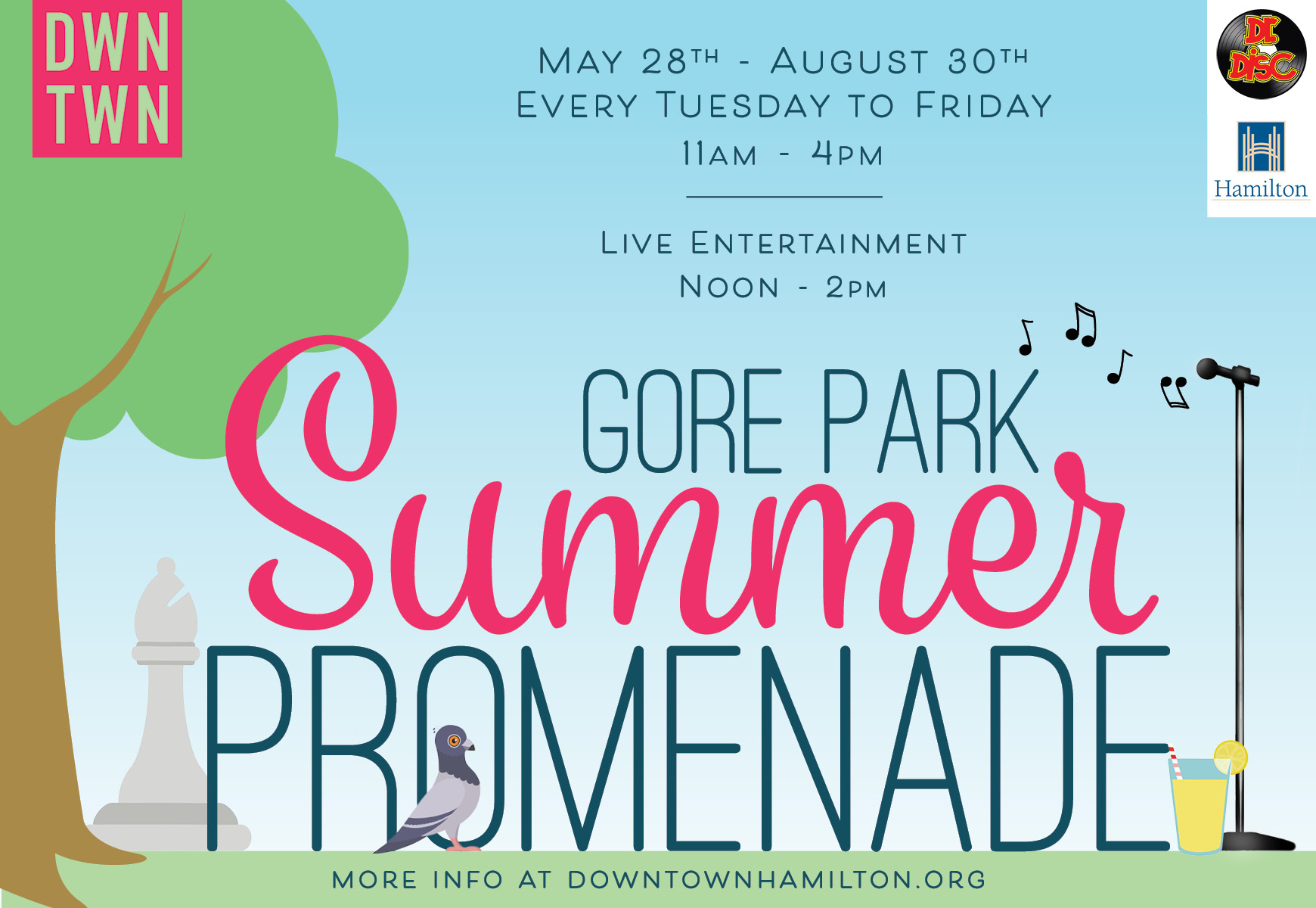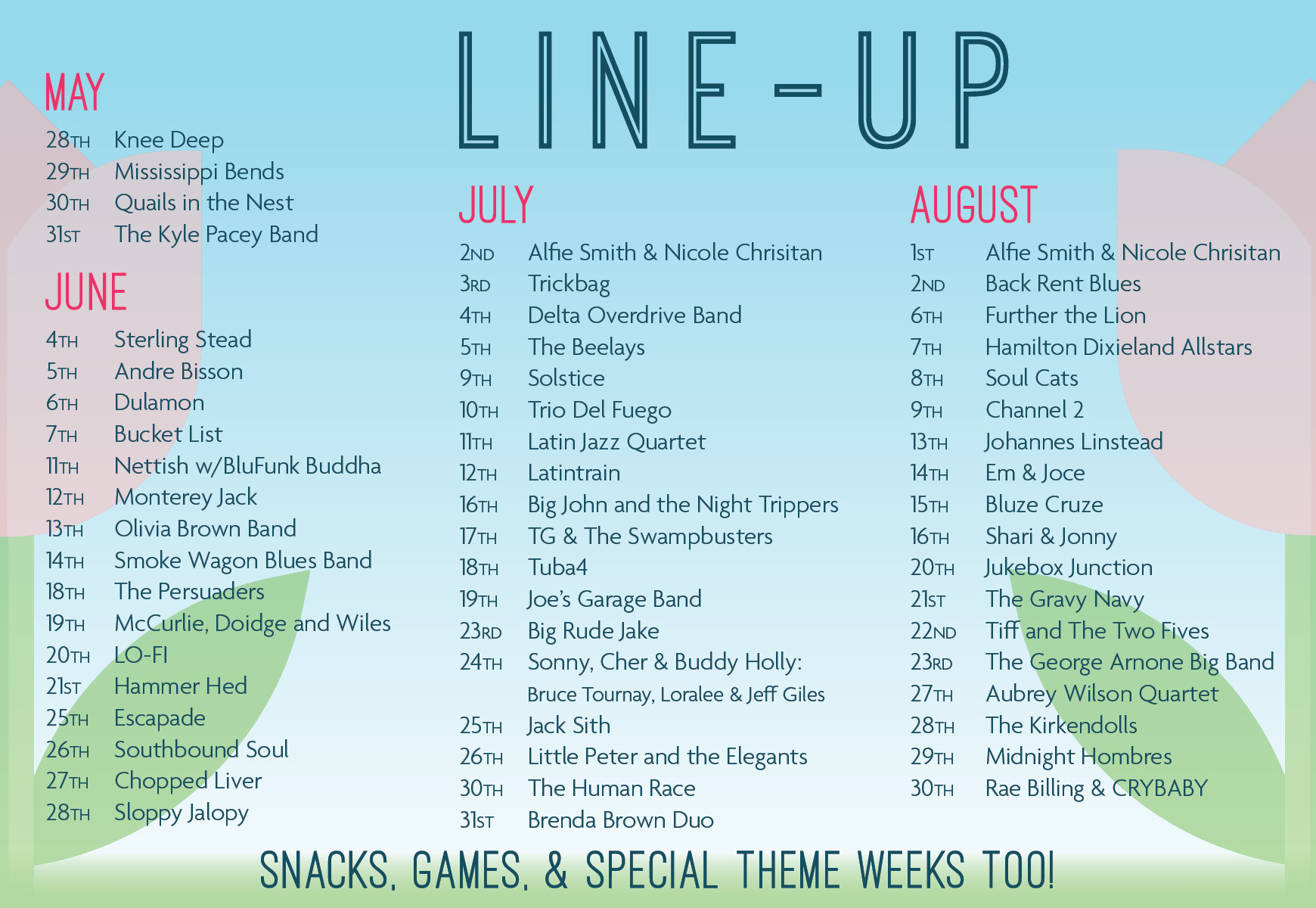 After a long and cold winter, it looks like spring is finally upon us, and that means Summer Promenade is coming up soon!
Summer Promenade, a 14-week lunchtime festival that takes place in Gore Park, runs four days a week every Tuesday to Friday and this year will be on from Tuesday, May 28 to Friday, August 30. From 11am to 4pm each day you will find Gore Park transformed into a fun spot to spend your lunch break or the perfect place to stop and enjoy throughout the day. From noon to 2pm each day there is live entertainment on stage, that's 56 days of free, live music in downtown Hamilton!
Large scales games including connect 4, chess and checkers are also free to play and seating is set up throughout the park. A few food vendors & trucks are on site for lunchtime or bring your own to enjoy. We have been working on some fun additions to Promenade this year including sports week highlighting Hamilton sport's teams, hosting a Pride event in the park, themed music weeks and more. Check out our Instagram, Twitter, and Facebook for updates.
New this year to Summer Promenade, with the goal of continually providing great live music, we will now have a professional sound technician on site each day thanks to a great partnership with Dr. Disc (20 Wilson St.)  We can't wait to see you there!