Part 16
Lulu's Shawarma is Open Again!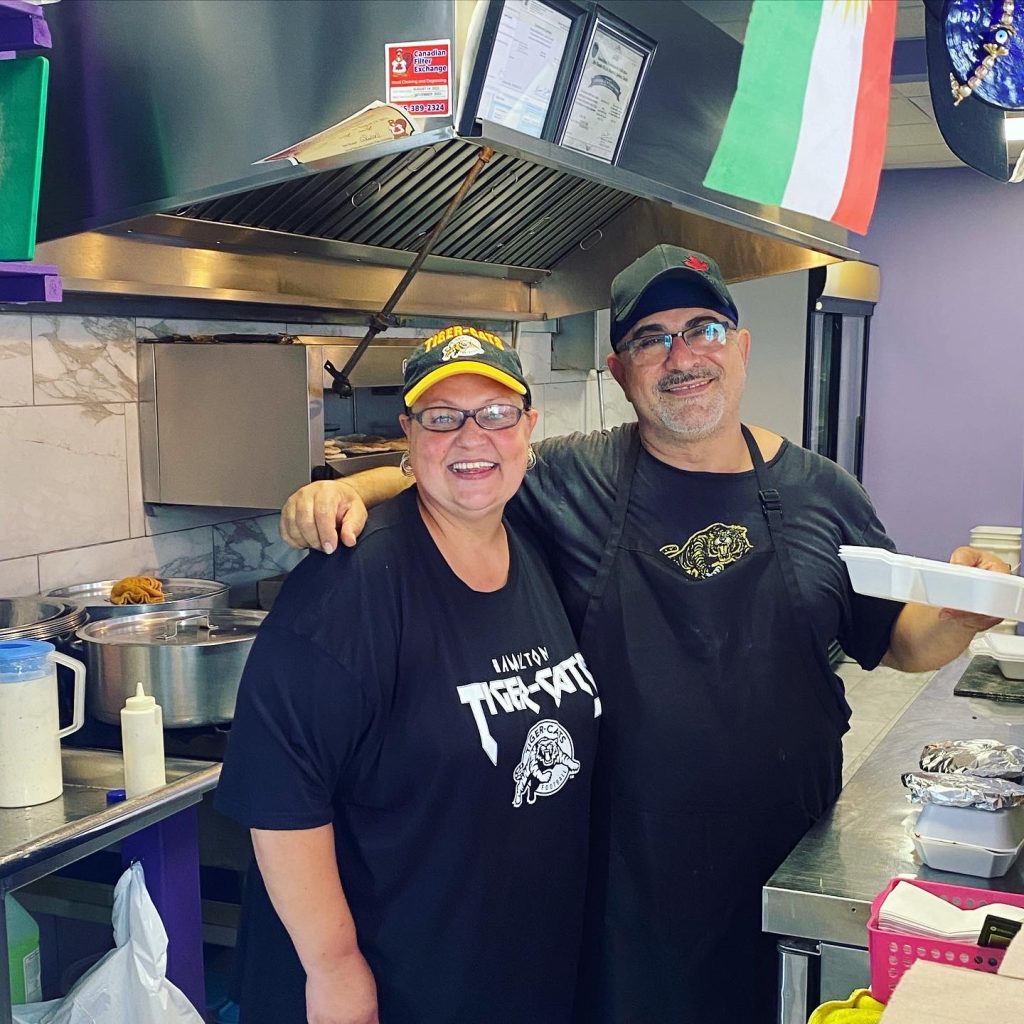 Regardless of whether you are a long-time resident of Hamilton or simply a casual visitor passing through the city sporadically, there is a high likelihood that you are familiar with Lulu's Shawarma. Located at 32 John Street North, the light purple signage affixed to the front of the building will come to serve as a reminder for anyone passing through the doors: this is where you will get great customer service and even better food. However, if you made your way past the restaurant recently you may have been disappointed to see that it was closed, with paper over the windows and no delicious smell wafting from the door. Thankfully last week that changed, and Lulu's Shawarma is back open for business!
The restaurant has been closed since July 10th for renovations, and delays sadly meant that they were forced to close for longer than initially anticipated. However, as of Tuesday, August 23rd, they are thankfully open and ready for business once again. Lulu's Shawarma remains one of the most popular restaurants in the downtown area, and once you try their food you will understand why they have such a large and devoted fanbase that has remained loyal after all these years. While people most commonly rave about their shawarma (and rightfully so!), they have a menu filled with a variety of dishes that you are sure to find delicious. While their specialty is chicken, reflected in their dishes such as chicken shawarma, chicken and rice, and chicken salad, they also have a variety of falafel dishes and salads, ensuring that you will find something to enjoy. They have large portion sizes, meaning that you will get a good amount of food for an even better price. You can access their menu on their website here.
While delicious, the food is not the only thing that has kept people returning to the restaurant after all these years. Tammy Barnes and Rizgar Rada own the restaurant, and when you walk in you are sure to find them behind the counter, ready to make you some of the best food that downtown Hamilton has to offer. Some people say that food tastes better when made with love, and this could be one of the contributing factors to the long-running success of this incredible restaurant. Barnes and Rada have been together since 2000, when Barnes visited a shawarma restaurant where Rada was working. The pair opened Lulu's Shawarma in 2007, and the popularity of the restaurant has only grown exponentially since then, becoming an iconic staple of the downtown core and a favorite spot for people both in the city and beyond. The restaurant fosters a family atmosphere, as you are always met with kindness and care even when they are heavily swamped with customers, as they usually are. If you are interested in learning more about the history of the business and the owners themselves, you can read an article from The Hamilton Spectator that featured their story here.
Visiting the restaurant now that it has reopened is a great opportunity to support a local business and treat yourself to some delicious food at the same time. The fact that it has been open for 15 years is a testament to the quality of the food and the service, and any visit that you pay to the restaurant will confirm any of the positive reviews or stories that you may have heard from others. Their restaurant is located at 32 John Street North, you can visit their website here and call them by phone at 905-521-4848.
If you are a Downtown Hamilton BIA member business and would like to be featured in a blog post please email Emily Gilruth at emily@downtownhamilton.org