Part 18
New Ways to Experience the City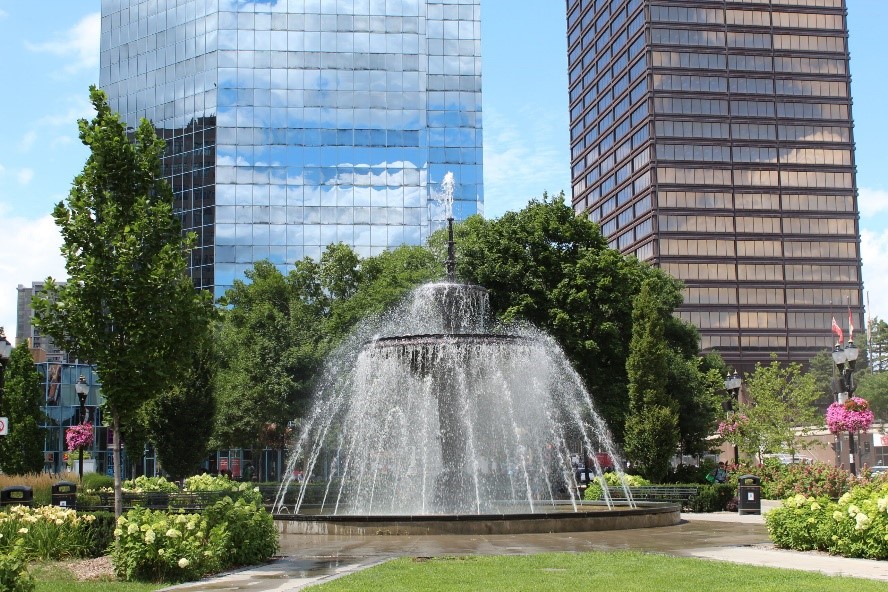 Whether you are born and raised in Hamilton, have only lived here for a short period of time, or are simply a visitor passing through sporadically, there are always interesting and beneficial opportunities to expand your knowledge of the city. One way to accomplish this is through tours, as they provide you with the opportunity to experience the city in ways that you may not have previously imagined. Thankfully there are a multitude of informative and interesting tours of the downtown core that will allow you to see the city in a completely new light, and the opportunity for both guided and unguided tours ensures that you will find something that you enjoy and can accommodate into your schedule.
One incredible option for a tour that is guaranteed to transform your understanding of downtown Hamilton is Ghost Walks. These guided walking tours are perfect for those that are interested in the occult or simply want to experience a completely unique way of exploring the downtown core. Ghost Walks focus on telling the haunted history of locations such as Niagra, Toronto, and Hamilton, and the fact that their downtown Hamilton tour has now been running for 15 years is a testament to the popularity and quality of this tour. The tour includes recognizable staples of the downtown area such as the Royal Connaught, St. Paul's Chruch and the Gore Park fountain, shining a spooky light on them and ensuring you will never look at them the same again. Knowledgeable and charismatic guides will lead you through the city, entertaining and frightening you with the thrilling haunted history of each location. The tours run for approximately 75 minutes, and tickets are $14.16 for adults and $12.39 for kids 13 and under (+HST Tax). These tours run every Friday night in October, and you can find more information and book tickets by visiting their website here.
Another amazing guided tour that is sure to provide you with a compelling understanding of the downtown core is the Tour Guy's Downtown Hamilton Walking Tour. This tour combines official city history and heritage with local insights and stories, perfect for both a long-term resident or new addition to the city. It is described as "a journey through Hamilton's rise as an industrial powerhouse, fall into urban decay as many industries closed and recent re-birth as a centre for research, the arts, and thriving local businesses". This appeal of this tour comes from the fact that it is both informative and entertaining, with the passionate and enthusiastic tour guides creating a perfect balance of history, stories, and jokes. These tours run regularly during the week with plenty of dates to choose from, with each tour starting at 1:00pm at the Hamilton GO Centre and running for approximately 90 minutes before ending at City Hall. When booking tickets there is a $6 administrative fee that guarantees your spot on the tour, and you are then encouraged to tip your host at the end of the tour depending on how much you think it was worth (the average tip is $10). You can find more information about the Tour Guys on their website here, and then find out more about the Downtown Hamilton Walking Tour and book tickets here.
If you are looking for a more leisurely experience that allows you to dictate the places you visit and the speed with which you take the tour, Tourism Hamilton has a variety of guides that can be used as resources for self-guided tours around the city. They have very interesting guides to filming locations in the downtown core, helping you understand how much of Hamilton is in Hollywood (or vice versa!). One of their guides that highlights plenty of locations in downtown Hamilton is the Umbrella Academy Filming Locations. This guide features a variety of locations in the downtown core that were used to film the popular Netflix show The Umbrella Academy, letting you know the location and how it was used in the series. For example, this guide notes that King William Street was featured in Season 3, Episode 2, as the backdrop for an emotional scene between two main characters, while the exterior of the Royal Connaught was transformed into the Hotel Obsidian for the show's third season. Additionally, in their Famous Filming Locations You Can Visit in Hamilton guide they highlight a variety of projects that have filmed in Gore Park, such as The Umbrella Academy, Taken and The Christmas Chronicles. Tourism Hamilton has a variety of resources that can be used for self-guided tours and cover more than just filming locations, all of which can help you find new ways of experiencing the city based on your specific interests. You can view their website here and explore their variety of incredible and helpful resources.
The Downtown Hamilton BIA has also created some helpful resources if you are looking for an opportunity to explore the downtown core in an interesting and self-guided fashion. The Memory Lane tour involves scanning a QR code on a variety of buildings in the downtown area, all of which will give you the history of that specific building and the way it has developed and changed over the years. This is a tour that you can participate in both physically and virtually, as you can visit our website and either click on each of the addresses to gain access to the information directly, or consult the list of buildings and then plot a route to walk yourself. We also have the Public Art Tour, which will aid you in viewing some of the incredible pieces of art in the downtown area. This is another tour that you can take both electronically and in-person, either using the map to walk the tour yourself or instead clicking on each art piece to view it virtually.
All of these tours, whether guided or self-guided, offer interesting and unique ways to experience the city that we all love and value. They provide new ways of understanding the buildings that we see on a daily basis, making them more complex and interesting. Any one of these tours will help foster a new sense of understanding and appreciation for the downtown core, and Hamilton more broadly!
If you are a Downtown Hamilton BIA member business and would like to be featured in a blog post, please email Emily Gilruth at emily@downtownhamilton.org