Part 21
Cafés in Downtown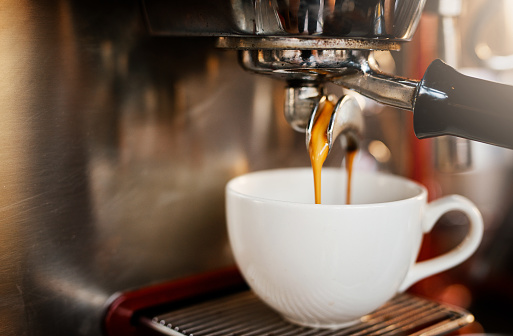 The annual arrival of November always means that the arrival of cold weather is not far behind. There is a definite chill in the air, and you now need to grab a coat before leaving the house for the day. However, the upside to this cooler weather is that it presents the perfect excuse to visit a café and treat yourself to a delicious hot drink. Thankfully there are plenty of options in downtown Hamilton that you should be sure to visit, not only providing delicious drinks and snacks but also a reprieve from the cold weather.
One incredible café in the downtown core that you will be sure to enjoy is Relay Coffee Roasters, located at 27 King William Street. This café focuses on improving the sustainability and ethics of the coffee industry, roasting only fair trade and organic coffee. The owners of Relay Coffee Roasters believe that coffee should be grown and harvested sustainably without the use of harmful pesticides or practices, with all of these ethical business practices leading to not only a healthier planet and communities, but a better cup of coffee as well. They serve a variety of delicious drinks, including coffee, cold brew, iced tea, lemonade, beer and hard teas. If you are looking for a snack to go with one of these delicious drinks, they also sell cookies, savoury biscuits, breakfast waffles and dessert waffles. In addition to these food and drink options, they have also started to host trivia nights in the café, creating a fun environment that is just as good as the food and drink options they offer. Their trivia nights run fairly frequently, and this week they are hosting a Schitt's Creek trivia night on Friday, November 11th. Doors open at 7:00 pm and the game begins at 7:30 pm, and you can reserve a spot here. You can find more information about Relay Coffee Roasters and order online through their website here, and then follow them on Facebook, Instagram and Twitter.
Another café in the downtown core that you should be sure to visit is Redchurch Café + Gallery, located at 68 King Street East. This space functions as both a café and an art gallery, offering patrons the opportunity to enjoy some delicious food and drinks while simultaneously supporting the local art industry in Hamilton. The dedicated gallery space is a collaboration with a co-operative of professional artists that present their work on a monthly rotating basis called The Assembly, all with the goal of promoting local artists and initiatives to make art more accessible to the community. The gallery is free to visit and is open when the café is open. In addition to this incredible showcase of local art, Redchurch Café + Gallery offers specialty coffee, freshly prepared food, Prosecco, wine and craft beer, ensuring that you will find something you enjoy and find delicious. They also have an extensive online shop where you can bring some of their incredible products home to incorporate into your daily routine, including a large variety of De Mello coffee, and accessories like a reusable cup, matcha whisk, and coffee filters. You can find out more about Redchuch Café + Gallery and order online through their website here, and then follow them on Facebook, Instagram and Twitter.
One final recommendation that you should make an effort to visit is Mezza Café, located at 28 James Street North, unit 104. This café is a family-owned business that originally began in Venezuela in 1995. They have a passion for coffee, understanding both its beauty and how it has become a vital part of many people's daily routines. The staff at Mezza Café are trained to the highest standards and keep customer service as a major priority in their business model, even dedicating time to instruct their clients about the detailed process surrounding coffee and making the perfect cup. This dedication and love for coffee can be seen in their extensive drink menu that includes Mezza's specialty drinks, a caffe menu, cold drinks and power drinks. In addition to a variety of sweet treats, they also have a pizza and panini menu, ensuring that you will find something you enjoy on your next visit. You can find out more about Mezza Café on their website here, and then follow them on Instagram.
These are just some of the incredible cafés in the downtown core that would be perfect to visit now that the weather has become colder, with each business injecting a unique blend of passion and care into their menus and atmosphere. While they are perfect options to warm up on a cold day, you should also be sure to keep them in mind year-round, as they are all great options for places to schedule meetings, do some work, meet up with friends or simply take some time for yourself and relax.
If you are a Downtown Hamilton BIA member business and would like to be featured in a blog post, please email Emily Gilruth at emily@downtownhamilton.org.