Part 5
Saigon House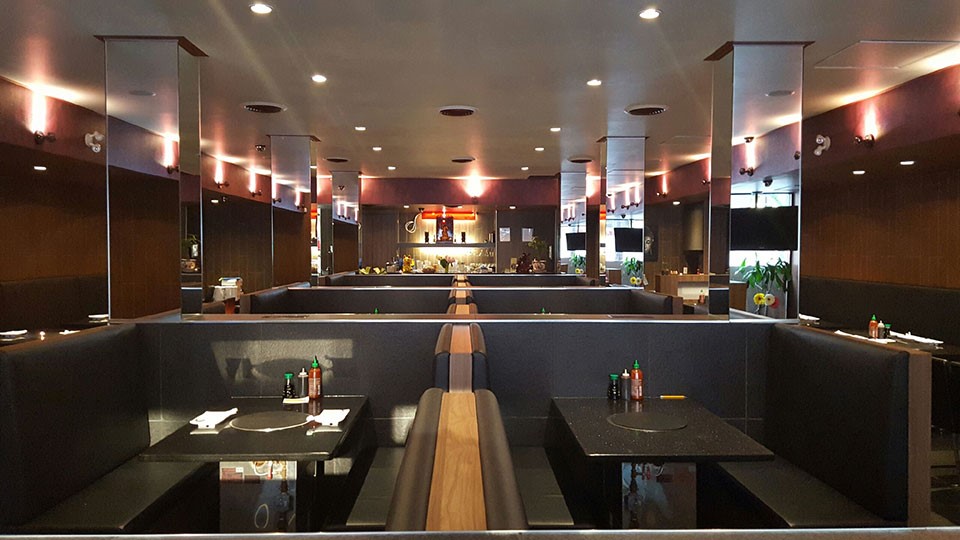 As businesses continue to adapt to changing COVID-19 restrictions and best practices, perhaps no one has faced more consistent change than restaurant owners. As we often hear, the hospitality world continues to be one of the hardest hit by restrictions as it relies upon people being able to gather and celebrate together.
At Saigon House, located at 27 John St. S., gathering together and sharing a meal is at the core of their business. As a restaurant with an eclectic fusion of different Asian cuisines, one of main draws of their business pre-COVID was getting together with friends and family to experience their unique do-it-yourself Korean BBQ at each table. Not only is it a delicious meal, but a fun and shared experience to come together over food. Restrictions on restaurant capacity and gathering with those outside your household of course make these kind of experiences more difficult.
Saigon House has also always offered á la cárte items for dine in and take out in addition to their Korean BBQ. When COVID-19 first hit in early spring the restaurant, like many others, closed briefly to figure out how to manage the new reality. They reopened for take-out orders and in July, once some restrictions were initially lifted, the dining room was opened again at limited capacity. With no space for a patio outside their location, Saigon House has relied greatly on their take-out orders and catering options.
Prior to COVID-19, Saigon House always offered a quick and delicious lunch special that was popular for many who worked downtown & close by. With the number of offices and businesses currently working from home and no longer commuting in, restaurants like Saigon House are seeing the loss of these regular customers. With the holidays fast approaching, it's a great time to keep in mind take out from your favourite local restaurants, whether it be to share meals virtually with friends and family or a virtual work gathering. Visit Saigon House online here to view their menu. Call to order or find them on UberEats and SkipTheDishes. Saigon House owner Anh Ly extends a huge thank you to everyone who continues to support her business and her loyal customers that keep coming back.
As we continue to navigate COVID-19 restrictions into the colder months, now more than ever is a perfect time to order your favourite meal or take home the comfort food you've been missing in your routine. We applaud Saigon House and all of our downtown restaurants for their continued resiliency and innovation, we are looking forward to the days when we're once again able to gather together and share a meal.