Part 17
Music in Hamilton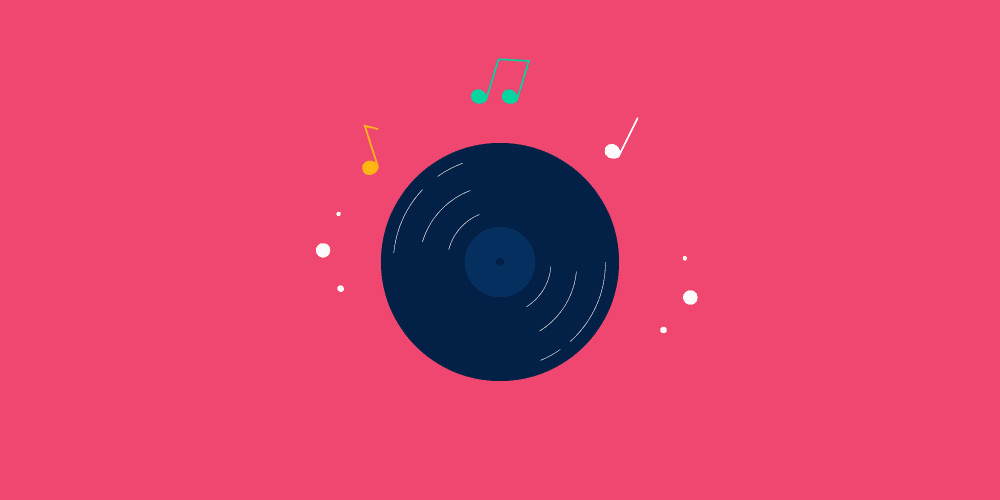 In 1835 the American poet Henry Wadsworth Longfellow wrote "Music is the universal language of mankind", and this sentiment still rings true a whopping 187 years later. While individuals may disagree about the best band, genre, or song, music still has a unique way of bringing people together that is based on shared connection and camaraderie. Thankfully for music fans in downtown Hamilton there are plenty of incredible opportunities to show your support and experience something you love with like-minded individuals, achievable either through live music, buying merchandise, or both!
If you are looking for an opportunity to experience incredible live music in the downtown core, you don't need to look any further than Mills Hardware. Located at 95 King Street East, this event and entertainment space hosts live music, performances, visual arts, community and private functions. The building was originally a hardware store in the 1900s, but started to transform into a live entertainment venue by the middle of the century. In the 80s and 90s the space hosted iconic musical acts such as The Tragically Hip, The Ramones and Joan Jett. While the physical space may have transformed over the years, the venue's commitment to showcasing incredible musical talent has remained the same, and their current lineup is no exception. There are incredible musicians scheduled for September and the rest of the year, any of which could become your new favourite. You can access the full lineup by visiting their website here, in addition to following them on Instagram, Facebook and Twitter.
Another place where you can enjoy live music in the downtown core is Seventy-Seven, a nightclub located at 77 King William Street. This club specializes in EDM, house and dance music, cultivating a high energy and fun atmosphere for its patrons. Originally a newspaper factory, like Mills Hardware the space has been transformed and now acts as host to impressive audio-visual productions, DJs, dancing, music acts and bottle service. This is a higher energy, more intense music venue, allowing you to dance and party alongside hundreds of music fans, all while having an incredible time. They have multiple events planned every week for the rest of the month, and you can see their full events schedule by accessing their website here. You can also connect with them on Instagram and Facebook.
Another valuable resource for music fans in the downtown core is the Hamilton Musicians' Guild, located in suite 811 of 20 Hughson Street South. The Hamilton Musicians' Guild is a place to facilitate and support live music, offering support to both musicians and music fans alike. If you are a musician, membership in the Hamilton Musicians' Guild provides you with a variety of benefits, including musical instrument, equipment and liability coverage, referral services, booking agents and insurance. A full list of their membership benefits can be found here. For music fans in Hamilton, the Musicians' Guild can act as a spotlight for musical talent in Hamilton, helping you discover the wide breadth of talent that this city has to offer. Through their website you are able to hire a band or musician for any type of event, and they have a directory of talented music teachers available to hire as well. You can visit them on their website here, and can also follow them on Facebook and Twitter.
If you are a music lover who prefers to experience it from the comfort of your own home, Dr. Disc is the perfect option for you. Located at 20 Wilson Street, Dr. Disc has been serving music enthusiasts in the downtown core since 1991. They are the city's oldest record store, and have the largest and widest selection of new, used and imported vinyl. They sell a variety of new and used CDs and vinyls, with their large and diverse selection ensuring that you will find something you love. In addition, they also rent audio and DJ equipment, meaning they are a perfect one-stop-shop for both music fans and musicians alike. You can visit them on their website here, and then follow them on Instagram, Twitter and Facebook.
For the music fan that wants to support their favourite artist in a unique and fun way, Len: Democratic Purveyors of Fine Art & Beautiful Things has you covered. Located at 22 Wilson Street, they have a variety of music-themed items that are perfect for any music fan in Hamilton. They have a variety of vibrant and cute pillows featuring iconic musical artists like Dolly Parton, Freddie Mercury, Amy Winehouse and Sonny and Cher, all made by the artist Persnickety Designs. They also have an incredible range of prints featuring artists such as Prince, Fleetwood Mac, Queen, The Beatles and Gord Downie, all printed locally in Hamilton by Poppermost Prints. If that isn't enough, they have tote bags, pins, greeting cards and stickers that also feature iconic musical artists. This is the perfect place to get a music-themed item that reflects your passion and love, either for a friend or for yourself! You can see more about the music-themed items that Len has to offer at their website here, and then connect with them on Facebook, Instagram and Twitter.
Regardless of how you want to show off your love of music, the downtown Hamilton core has something to offer everyone. Live music in venues like Mills Hardware and Seventy-Seven allows you to experience live music alongside other music fans, creating a shared sense of community and appreciation. The Hamilton Musicians' Guild is a valuable asset for both musicians and music fans in the downtown core, acting as both a support system and spotlight for the incredible local talent. Dr. Disc and Len: Democratic Purveyors of Fine Art & Beautiful Things allow you to support local businesses and showcase your love of music from the comfort of your own home. Music has a unique power to bring people together over a shared interest, and all of these places in the downtown core are perfect for any music fan.
If you are a Downtown Hamilton BIA member business and would like to be featured in a blog post, please email Emily Gilruth at emily@downtownhamilton.org