Part 23: Hamilton Holiday Guide #1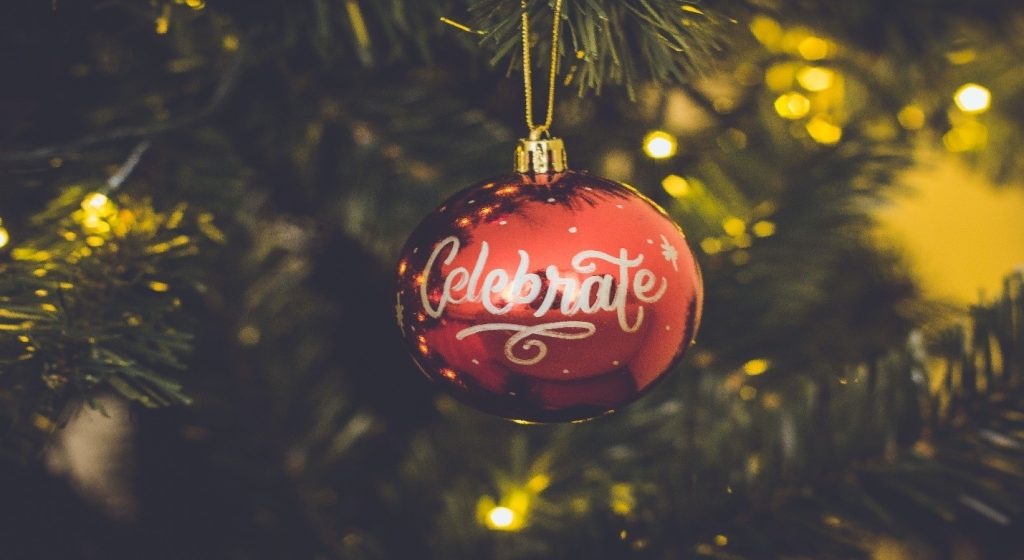 The arrival of December means that the holiday season has arrived and is now in full swing! This is a special time of year that fosters comradery and fun, with many people gathering with their friends and family to celebrate together. These blog posts over the next two weeks will act as a downtown Hamilton holiday guide, offering you suggestions of both amazing events and gift ideas that are sure to make the holiday season special. Not only will these businesses and events prove to be festive and enjoyable, but they are also opportunities to support local businesses and give back to the people that make our community so incredible year-round. These guides are not comprehensive of all the holiday opportunities in the downtown core, but are instead designed to act as a starting point for ideas on how to enjoy the holidays around downtown Hamilton!
EVENTS
One of the incredible holiday events happening in downtown Hamilton is the transformation of Bad and Boujee into The Naughty List, Hamilton's first Christmas pop-up bar! Located at 93 John Street South, this full-service lounge has been transformed by the holiday spirit into a Christmas bar that will be sure to delight! The venue is covered in beautiful and extravagant Christmas decorations, and there is a new holiday menu with Christmas-inspired food and cocktails that are sure to jumpstart your holiday spirit. This is a limited-time event that is only running for the next four weeks, promising to be a special and unique event that you will not forget. You can find out more about The Naughty List by visiting Bad and Boujee's Instagram here, and you can also follow them on their Facebook here. Make sure to pay them a visit before it is too late!
Another holiday event that you will be sure to enjoy is Afrolicious's Ugly Xmas Sweater Bash, happening on December 23rd at 7 pm. Located at 46 James Street North, Afrolicious is a delicious African-inspired restaurant that promises a night of fun and excitement with this event. For some, ugly Christmas sweaters have become a favourite part of the holiday season, so there is no better opportunity to celebrate them than with a room full of people that also love them. The best ugly sweater wins a prize, so make sure to take special care in finding the ugliest sweater possible! You can follow Afrolicious on Facebook and Instagram to learn more, and then visit their website here.
GIFT GUIDE
Clothing
One of the incredible businesses in the downtown core that you can visit to get clothing as a gift for your loved ones is Leathers, located at 157 King Street East. This is one of downtown Hamilton's most beloved stores, acting as a staple of the city for 50 years! As the name suggests, Leathers has a variety of leather goods that are sure to be investment pieces that friends and family will enjoy and cherish for many years to come. They offer clothing pieces like jackets, coats, pants, and boots, and then accessories like belts, wallets, gloves, hats, and purses. Leathers was established in 1973, and the longevity of this business is a testament to the quality and customer service. You can find their website and shop online here, and then follow them on Facebook.
Another business that you should be sure to visit for the clothes-obsessed person in your life is BDRK, located at 6 John Street North. This clothing boutique is a relatively new addition to Hamilton but is already gaining a reputation as a place to go for unique and fun pieces. They offer customers fresh and exciting streetwear pieces that are sure to impress anyone. With items like hats, sneakers, jeans, hoodies, and much more, this store acts as a perfect one-stop-shop for the clothing fan in your life, promising gifts that they will be sure to love. You can follow BDRK on Instagram here to browse their stock and find more information.
Food and Drinks
An incredible gift for the foodie in your life would be the Equal Parts Hospitality Holiday Feast, and thankfully pre-orders are open now! This is an initiative that involves The Diplomat Restaurant and Bar, located at 43 King William Street. On December 24th and 25th, you can pick up a festive meal from 10 am to 2 pm, which will include everything that you need to celebrate at home, with detailed cooking and reheating instructions. You can choose from their Beverly Creek Beef Wellington (serves two) or Whole Truffle Butter Roasted Chicken (serves up to four). Each meal comes with delicious sides and your choice of appetizer, and you can also add Apple Pie, Vegan Shepherd's Pie and/or a meat thermometer if you need it. You can find out more about the Holiday Feast on both The Diplomat and Equal Part's Instagram, and then visit The Diplomat's website here to book.
Another option that would be sure to impress the food connoisseur in your life is coffee from Redchurch Café, located at 68 King Street East. They have a variety of retail coffees available that allow you to bring the café experience into the comfort of your own home, with a variety of delicious blends that everyone is sure to enjoy. They serve De Mello coffee exclusively, with blends such as a dark roast, Guatemala 'The Coffee Flower', and Hondoras Granga Los Narajos all promising to be unique favourites. There is also a specialty flavour only available for the holiday season named La Campanella, a light roast that is sure to make the perfect gift. You can find more information about Redchurch Café + Gallery and order online through their website here, and then follow them on Facebook, Instagram, and Twitter.
Accessories
One incredible business that you should be sure to visit when holiday shopping is Dr. Disc, located at 20 Wilson Street. This staple of downtown Hamilton sells a wide variety of new and used vinyl and CDs, any of which would make a great gift for the music lover in your life. They have stock arriving weekly and there is still time to special order items in time for Christmas, meaning that you are certain to find an amazing gift here. Dr. Disc consistently posts some of their new stock on their Facebook, Instagram, and Twitter, these posts only acting as a small sample of their truly impressive selection. While personal preferences may change, music is one of the things that everyone enjoys, making it the perfect gift for anyone in your life!
Another option that is sure to impress your loved ones is gift certificates from Vagabond Saints Tattoo Lounge & Spa. Located at 10 John Street North, this business offers both tattooing, piercing and nail services. Their gift cards are not organized by service but instead they have a variety that are specific to certain staff members, meaning that you can give a gift card that is personalized to the recipient's personal style and artistic wants. You can browse the staff portfolios here, and then purchase gift cards here. You can also follow Vagabond Saints on Facebook, Instagram and Twitter, and then visit their website here.
**
The businesses and events listed in this holiday guide are only a small sample of the incredible holiday opportunities that downtown Hamilton has to offer. Many stores and restaurants not listed here offer gift certificates, and you are sure to find a hidden treasure in any downtown business that you step into. The holiday season is the perfect opportunity to shop local, ensuring that local business owners feel the love during the holiday season. This is one of two holiday guides that will go out over the next two weeks, providing you with some guidance on how to enjoy the holiday season in downtown Hamilton!
If you are a Downtown Hamilton BIA member business and would like to be featured in a blog post, please email Emily Gilruth at emily@downtownhamilton.org.