Part 22: The 110th Grey Cup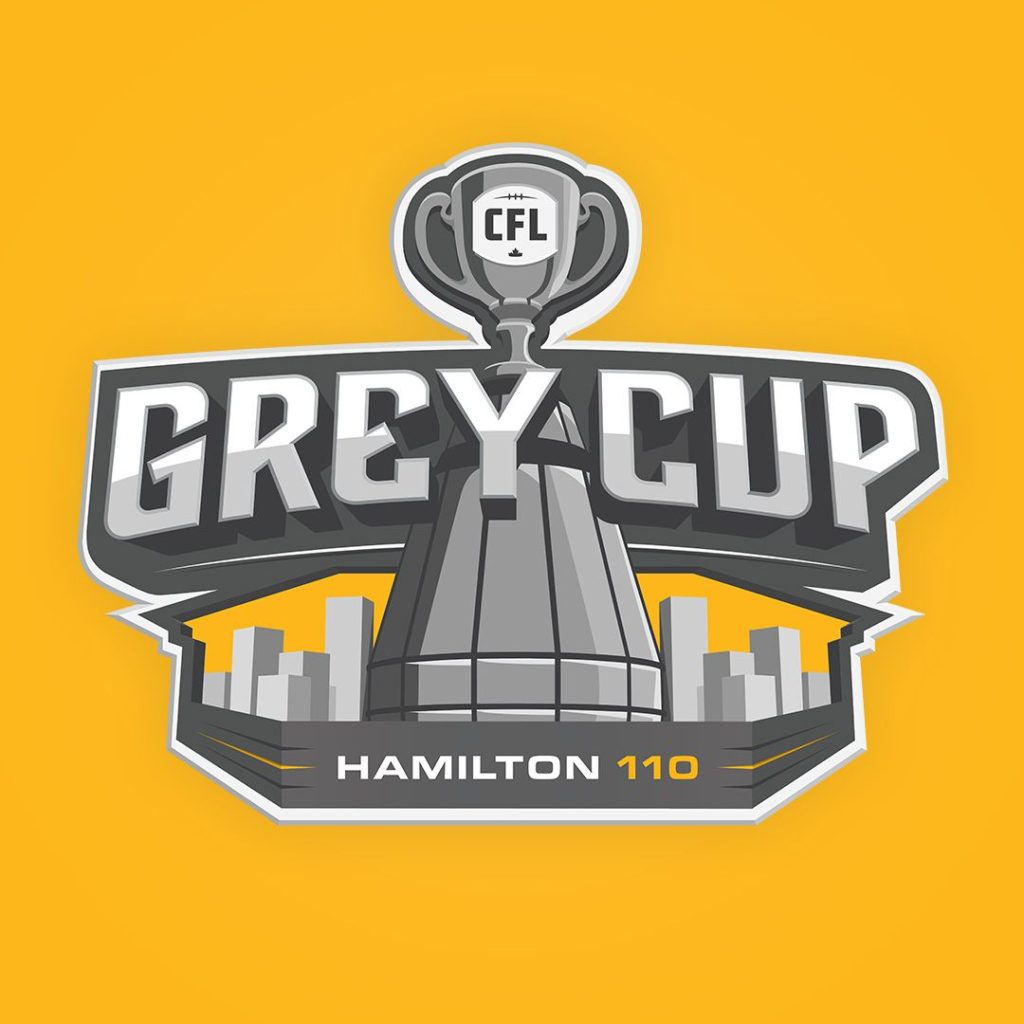 Canada's most iconic sporting event returns next week, so mark your calendars!
The Grey Cup returns to Hamilton on Sunday, November 19 at Tim Hortons Field, marking the 12th time that our city has hosted the festivities. Hamilton's history with the Grey Cup began over 100 years ago, when the city first hosted the game in 1910. It was most recently hosted in 2021, and it has now returned back and bigger than ever! Regardless of which team you support or how much you know about football, this event brings plenty of passion and large amounts of people along with it, transforming the city into a bustling and celebratory hub. While the two teams competing to win this year's cup are still to be determined at the time of publication, legendary punk rock band Green Day has been confirmed as the performers for the halftime show, and they are sure to bring high-energy excitement to an already thrilling event. Join thousands of other spectators at Tim Hortons Field to celebrate and show out in a way that only our city can!
As if the game itself wasn't exciting enough, Grey Cup festivities in the city start earlier than the 19th, giving fans plenty of time to celebrate! The 2023 Grey Cup Festival: Built in the Hammer will take place from November 13 to 19 along James Street, with plenty of fun activations to keep everyone entertained. The epicenter of the James Street festivities is Fan Central, which will bring the street to life with plenty of exciting features including a beer garden, food trucks, a Christmas market, giveaways, games, activations and more. In addition to these activities, the Built in the Hammer Grey Cup Music Festival will take place on James Street from November 16 to 19, with a mixture of both free and ticketed exciting musical opportunities to create the perfect playlist for the festivities. Throughout the festival more than 40 Canadian musicians will deliver free-to-attend concerts, and Carrie Underwood will headline the Friday night (November 17) of the festival at FirstOntario Centre. You can find more information and view the full schedule for the Grey Cup Festival here.
While you are in the downtown core visiting Fan Central or any one of the other Grey Cup-related festivities, there are plenty of amazing businesses in the area that are sure to be a great addition to your plans! While there will be food trucks present, stopping at one of the amazing restaurants near the Fan Central footprint will give you the opportunity to escape the crowds and possibly find a new favourite spot to visit once the game is over. Earth to Table: Bread Bar James (14 James Street North), TOLAGOS (54 James Street North), True to Roots Jamaican and Caribbean (56 James Street North) and Great Red Peppers (60 James Street North) are all delicious restaurants stationed on James Street North, so pay them a visit before moving on to visit Fan Central's festivities. While not directly on James Street, you can also stop by King William Street if you are looking for something great to eat. Restaurants along this street include Electric Diner (28 James Street North), RELAY Coffee Roasters (27 King William Street), Berkeley North (31 King William Street), Undefined (35 King William Street) and The Mule (41 King William Street), Mezza Café (28 James Street North), The French (37 King William Street), Conversate Steak & Seafood (38 King William Street), Sagarmatha Curry House (43 King William Street), The Diplomat (43 King William Street), HAMBRGR (49 King William Street) and Mystic Ramen (51 King William Street) would also make a great addition to your Grey Cup festivities. If you are looking to do a bit of shopping, make sure you pop into Dr. Disc (20 Wilson) and LEN: Democratic Purveyors of Fine Art & Beautiful Things (22 Wilson Street) to get some great items to take home with you. Exploring the downtown core while you are in the area gives you the opportunity to find a new favourite place to visit, one that you can come back to long after the Grey Cup leaves for the year.
In less than a week the Grey Cup will begin to transform both Hamilton as a city and the downtown core along James Street, bringing an electric and exciting energy along with it. Regardless of whether you are a football fan or someone who isn't familiar with the game at all, the variety of activities throughout the city from November 13 to 19 means that you are sure to find something that you enjoy and will remember for years to come. Regardless of which teams are competing, get your tickets and cheer them on at Tim Hortons Field! You can find more information about The Grey Cup and purchase tickets here, there are only limited amounts available so make sure that you grab them as soon as possible. You can follow the Grey Cup on Facebook, Instagram, and X (formerly Twitter) for more updates as we get closer to the festivities.
If you are a Downtown Hamilton BIA member business and would like to be featured in a blog post, please email Emily Gilruth at operations@downtownhamilton.org.