Part 6
Learning Something New Downtown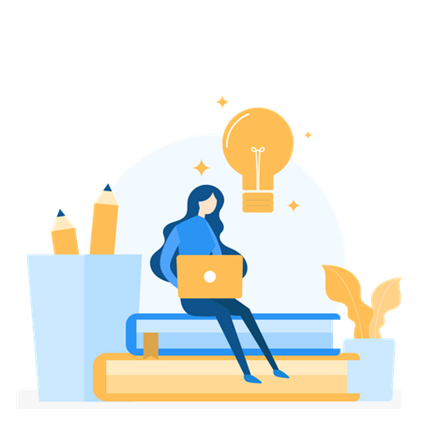 The last few years have been years of change and adaptation for many people. With this in mind, and the changing of the seasons soon on its way, one of the ways in which some are making a change is through education and training. Whether you are looking to move to a new career or building on your current expertise, downtown Hamilton is home to several private careers colleges and institutes that you may not know about.
Anderson College of Health, Business and Technology has been a staple at 31 King St. E for many years. For over 40 years Anderson College has helped students overcoming career challenges and transitioning to the next phase of their lives. They offer hands-on, real-life career training and supportive culture. You'll find programs in Information Technology, Law, Business & Supply Chain, Health & Wellness and more. Another long-standing downtown member is triOS College at 4 Hughson St. S. In addition to their business, technology and healthcare programs triOS offers Prometric and Pearson VUE testing facilities in almost all of its campuses, providing a reliable, professional and positive experience for anyone required to take an exam. This allows students to take their required testing according to their schedules to gain the qualifications required for career advancement, professional development, skills assessment or other types of certifications.
For students looking to specifically prepare for university, at 28 Rebecca St. you will find Southern Ontario Collegiate, a private university–preparatory secondary school that prepares international students to meet admission requirements for universities in Canada, the US, UK, Australia, and other countries around the world. The school began in 1980 but moved to their current downtown home in 2011 gaining a full-size gym and a 300-seat auditorium for assemblies, concerts, and drama classes. Their small class sizes and in-house tutor for extra support are just a few of the ways they help students reach their goals.
25 Main St. W. is home to two additional colleges including the Hamilton Institute for Health Personnel (HIHP) and CLI College. HIHP was established in 1996 and is a recognized registered private career college that has graduated thousands of top-performing Personal Support Workers into the healthcare industry. As active members of the Career Colleges Ontario (CCO) and the National Association of Career Colleges (NACC), HIHP offers diploma programs in Community and Developmental services and certificate programs for Personal Support Workers. CLI College was established in 1999 and has grown into a multi-campus college providing over a dozen diploma and certificate courses in areas including Mental Health & Addictions, Accounting and Payroll Administration, Recreational Therapy Gerontology & much more.
Just outside the Downtown Hamilton BIA is McMaster University Continuing Education in Jackson Square. This campus is a great place to diversify or strengthen a skill or field of study as they offer flexible class options and unique programs like their 3-week online courses designed for mature adults. Explore courses in Business, Marketing & Communications, and Health & Social Services just to name a few.
Not only is downtown Hamilton a hub for business but also for students of all backgrounds and ages. Students have access to unique shops, the best restaurants and, hopefully, look to develop ties with local employers to find or continue careers in the downtown core. Whether you attend classes downtown or explore the area during your time off, we encourage you to take advantage of the spring weather that will soon be here and take a walk to see what's new.
If you are a Downtown Hamilton BIA member business and would like to be featured in a blog post, please email Suzi Ozer at suzi@downtownhamilton.org