Part 14
Convenience amid Restrictions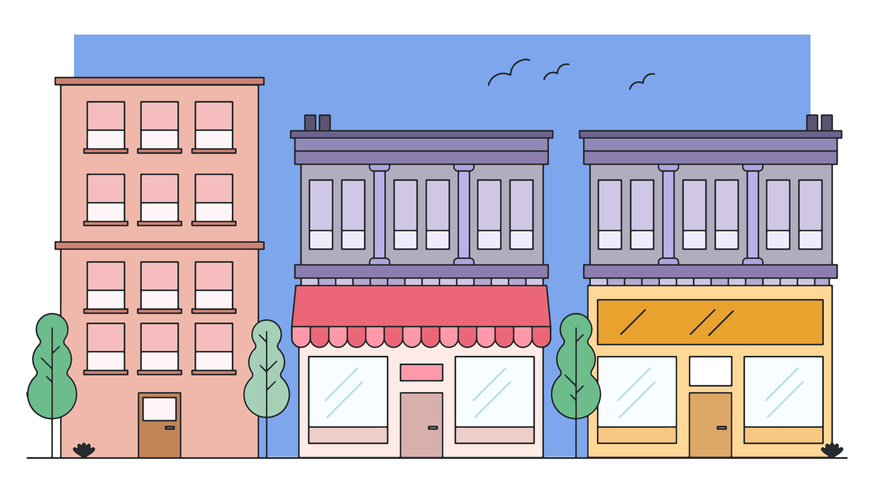 When we think of the restrictive effects COVID-19 has had on businesses, there is one group of stores many of us may not have considered – convenience stores. Because convenience stores have been deemed essential and can remain open during the Stay-at-Home order, you might be wondering why they are businesses we should keep in mind when supporting local.
While convenience stores are able to be open, our stores serving downtown Hamilton are seeing a large drop in customers because so many employees are currently working from home. Not having people running errands before and after work or going out for their lunch breaks has not only affected our restaurants and retail, but also these small businesses in our community that so rely on foot traffic and people flow downtown. While these stores are facing a lack of walk-in business, when you consider that they truly are very convenient they become a prime option for making life a little bit easier during restrictions.
Like all small businesses, convenience stores have had to adapt to stay afloat. They have made themselves accessible in new ways which in turn have made them all that much more convenient for us as customers. For example, you can now find several convenience stores on UberEats making it that much easier to get what you're craving or missing at home. City Mart at 23 King St. East is one example. Snacks are not the only thing you'll find here – you can order pantry staples, batteries, and more alongside your chips and candy. Qstop Convenience at 140 King Street East (in the Effort Trust building) has gone from no online presence to creating an Instagram, a website you can make online orders from here, and to being available on UberEats. Even prior to pandemic closures, Keon's Super Convenience (77 King St. East) was looking to add to downtown's coffee options by adding a Saint Jimmy's coffee pods station to their store.
Not only are convenience stores working to build their online presence and expand their offerings, they typically have the added benefit of being open longer hours for early morning or late evening needs. With many of these businesses stocking basic school supplies, personal care products, and some basic medications they are easily accessible options providing these essentials for people who need them quickly and maybe do not have access to online ordering.
Convenience stores are an important part of neighborhoods across the city and downtown is no exception. As we see more and more residential properties built in the city's core these stores will continue to play an important role for everything from a quick snack to a light grocery shop. For now, we can do our best to help support these small businesses by stopping in to grab something when coming into work or even when picking up curbside orders.
If you are a Downtown Hamilton BIA member business and would like to share your experiences during COVID-19 please email Suzi Ozer at suzi@downtownhamilton.org