Part 16
Zen Lounge & Custom Print Lab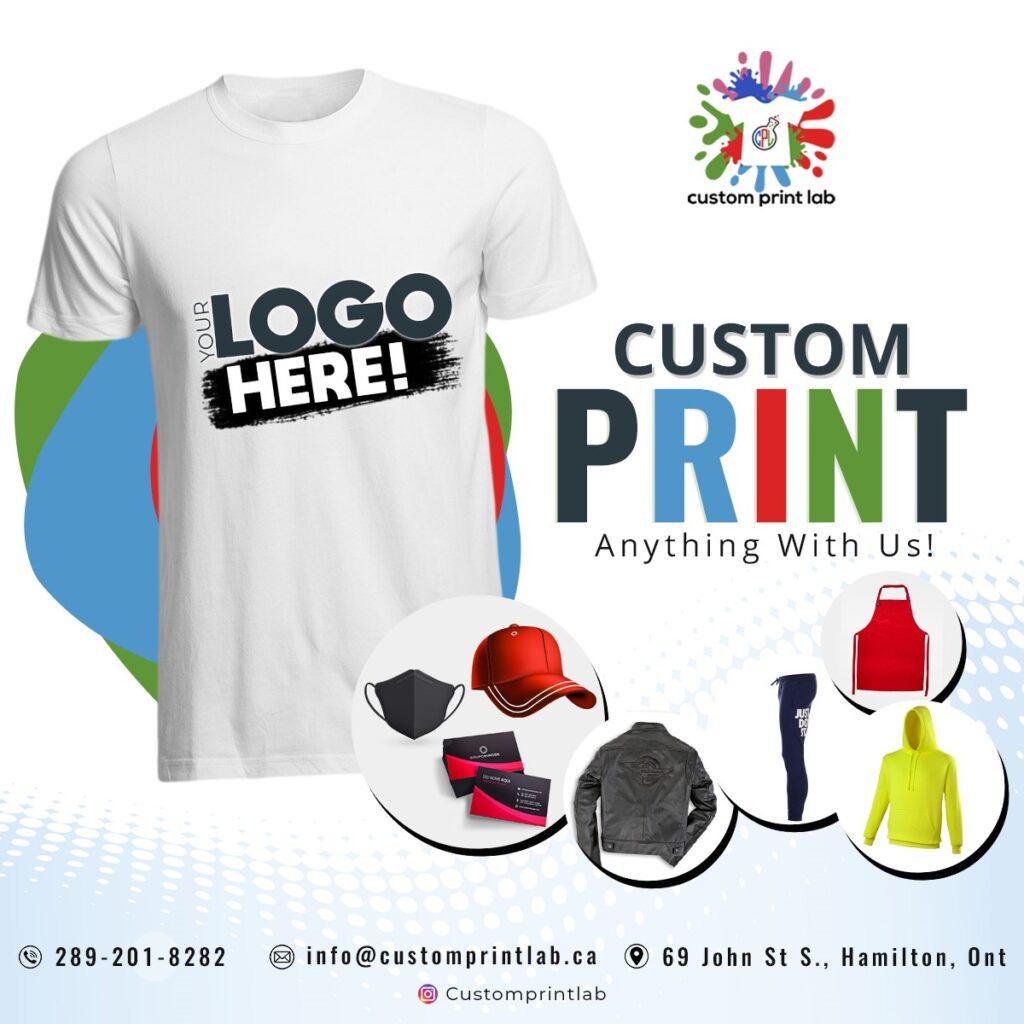 You may be seeing the image above and wondering, how does this relate to Zen Lounge?  It's actually a great example of one of the ways in which Zen has made an effort to generate business throughout COVID-19 restrictions.
For the past 15 months we have seen how hard hit businesses have been, particularly in the hospitality world, by the limitations the pandemic has brought on. For nightlife venues like Zen Lounge at 69 John St. South whose traditional business model relies on people coming together and sharing space, it has left them having to develop new ways to branch out and stay afloat while their doors are temporarily shuttered. Custom Print Lab is one way in which Rishi Majithia, owner of Zen, has worked to create new streams of income.
Custom Print Lab is a unique way to create branded or custom apparel. Direct to garment printing is used to print designs directly onto the materials – no screen printing, and no vinyl printing is required. With unlimited color options, no minimums and free delivery in the Hamilton area this service makes for a great custom design option for both garments and paper products.
For those interested in further supporting Zen throughout lockdown measures Zen tees are available for purchase and currently on sale – buy 1 get the 2nd 50% off (regular price is $30). To bring the lounge experience home Zen also offers take-home bottles so you can experience premium drinks from the comfort of your home or backyard. Get in touch via their Instagram here to make any purchases for curbside pick up.
When restrictions have lightened after past lockdowns, Zen has been conscious of COVID-19 safety and followed all necessary health precautions in order to open for private bookings and intimate gatherings. As soon as they are able, Zen will be open once again to help you celebrate everything from date night to special occasions.
In yet another venture to come out of 69 John Street South, launching this Friday on Ubereats and Skipthedishes is a new option for takeout wings – Wingsaholic. Pick from over 15 wing flavours and other sides like deep fried pickles. Boneless wings or veggie options will be available as well.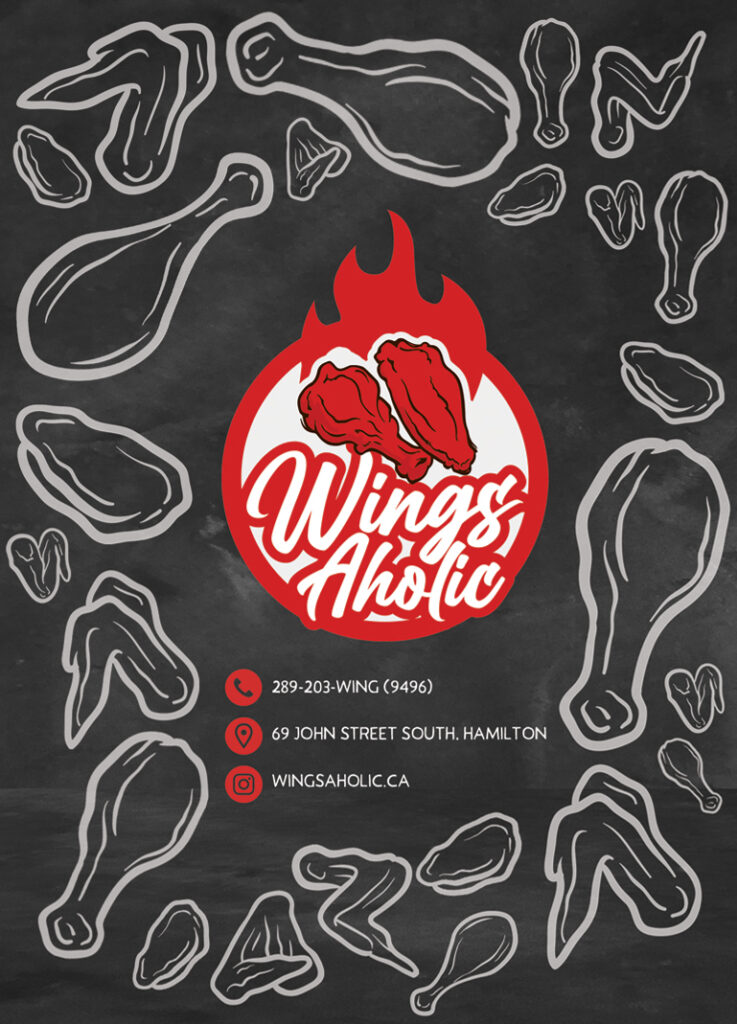 The ups and downs of lockdowns in Ontario has meant not only that business owners need to be able to think on the fly, but also that they wear even more hats than ever in exploring new ways to make their businesses work. Supporting these small businesses as they navigate ever-changing realities is what will help us make sure they'll be open and ready to serve us as soon as restrictions lift. The determination shown by business owners like Rishi is a testament to just how passionate so many of our businesses are and how dedicated they are to downtown. As we approach what will hopefully be the final gradual reopening we must go through, we're hopeful that this summer we'll all be able to support our small businesses in person.
If you are a Downtown Hamilton BIA member business and would like to share your experiences during COVID-19 please email Suzi Ozer at suzi@downtownhamilton.org