Part 19
Personal Services Reopen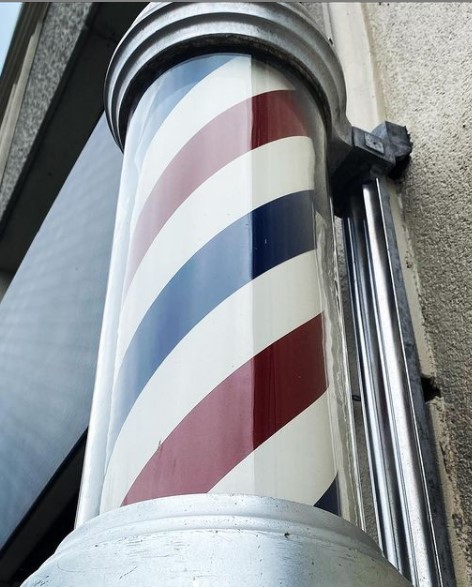 It has been a long wait for several services under COVID-19 restrictions, but personal services like hair, nail and tattoo appointments have been some of the hardest hit. Customers are more than happy to be back to booking their appointments now that we have moved to Step 2 of the provincial reopening, and businesses are more than excited to be back to work.
To some, services like manicures and pedicures or hair styling are not a necessity, but for many people these kinds of personal services provide some much needed pampering or even just a boost of confidence, especially as we begin to return to in-person work and start to visit more people. Just as clothing or accessories are outlets for some to express themselves, hair, nails or tattoos provide that same outlet for others.
As many of us know from cancelled haircuts or other appointments, business specializing in personal services have been on a rollercoaster throughout COVID-19 and spent much of the last 18 months with doors shuttered. When they have been allowed to open many have had to make significant changes or upgrades to their spaces to help ensure they continue to operate as safely as possible. Being a year and a half into restrictions, these businesses can use our support now more than ever. What better way to help support them than by making appointments just in time to enjoy a summer refresh.
If you are looking for a manicure or pedicure you will find Happy Nails at 8 James St. North, give them a call at (905) 540-9088 to check for availability. Another shop downtown offering nail services, including sculpted gel nails, custom designs, hand-painted nail art and more, is Vagabond Saints Tattoo Lounge & Spa at 10 John St. North. As their name implies they also offer tattoos as well as piercing services. To learn more about their services, or to book an appointment online, visit their website here.
Tired of DIY haircuts at home? Du Placey's Barber Shop at 150 King Street East has you covered for high quality hair cuts and beard grooming services at an affordable price. You can find out more about them online here. Another staple for haircuts downtown is Nabeel's Barbershop, located in The Right House at 35 King Street East, you can call them at (905) 777-0550 to get in touch. Another go to for hair styling is Bibian Salon & Beauty Supply at 67 John Street South where you will also find a large of hair products available. Another option for hair supplies and products downtown is Hi & Buy Dollar Discount & Beauty Supplies at 81 King Street East. You'll find all kinds of synthetic, human braids or weaves, wigs, lace wigs, and hair pieces in addition to a large selection of gels, mousses and more.
Downtown Hamilton is a consistently growing community of business that really makes it a destination for those who visit or work here, but downtown is also becoming home for more and more people. As more people enjoy the area personal services play an important role alongside retail shops, popular restaurants and long-standing professional services in creating a downtown hub. Our businesses are excited to welcome you back.
If you are a Downtown Hamilton BIA member business and would like to share your experiences during COVID-19 please email Suzi Ozer at suzi@downtownhamilton.org