Part 20
Starting a Business during COVID-19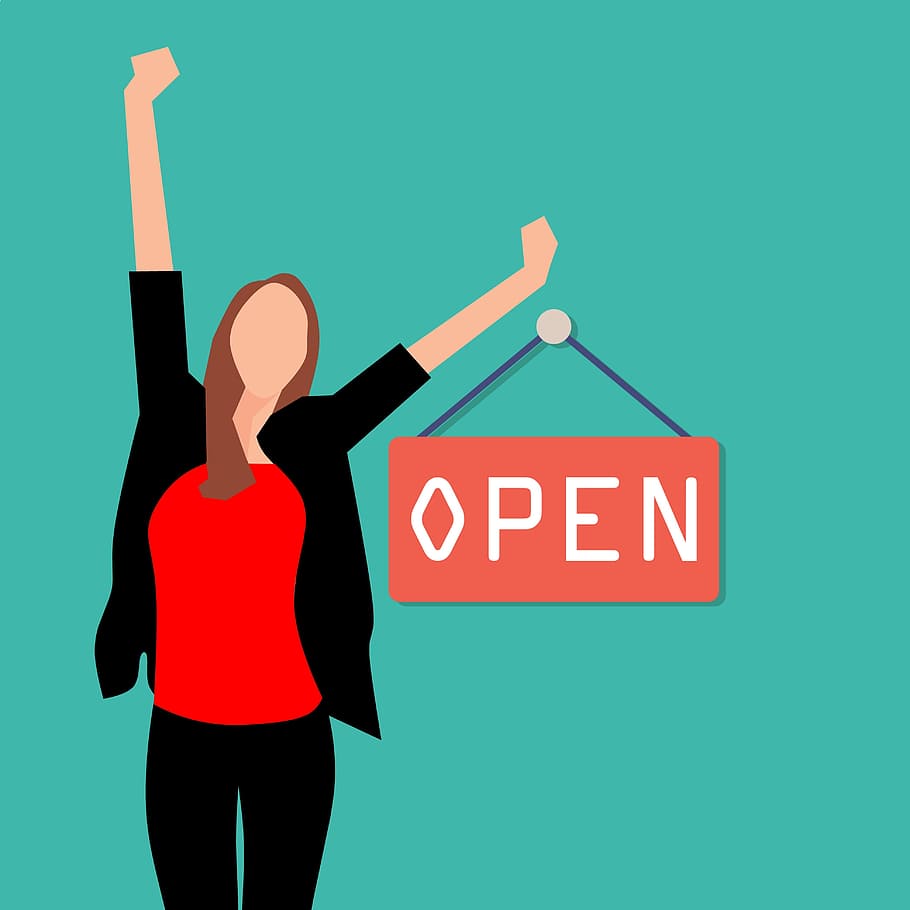 We have heard over the past year and a half through this blog and through the world as a whole about the hardships businesses have faced throughout COVID-19 restrictions. While some businesses have sadly chosen not to keep their doors open or have been unable to weather shutdowns, there has been another noteworthy trend – several business owners chose to start new endeavors or open a new location during this time. The odds for small businesses starting out can often be stacked unfavorably even during the best of times – so to see businesses take the leap during a time of mass uncertainty, heightened safety requirements, shipping delays, and more truly speaks to the dedication we see from business owners in downtown Hamilton.
In the Downtown Hamilton BIA, we saw businesses like Escape Manor (103 King St. E.), an entertainment space with escape rooms, axe throwing, food, and games, as well as Uncle Ray's Food & Liquor (10 James St. N.) open in December of 2019 not knowing the challenges yet to come. This time of year can be tough for businesses even without a global pandemic thrown in the mix, and both responded by adapting in whatever way they could – Uncle Ray's focused on ramping up take out offers and packages as well as creating bottled cocktails and Escape Manor offered virtual escape rooms.
LEN: Democratic Purveyors, a unique retail shop with lots of one-of-a-kind finds, made the move to their space at 22 Wilson St. in January 2020 and had to almost immediately rethink traditional ways of selling goods. LEN responded by increasing the usability of their website and online shop, by creating unique gift baskets available for delivery to help celebrate holidays, and by even offering FaceTime shopping appointments to help customers see items first hand. Another business that moved into a new location during the throws of pandemic restrictions was Vagabond Saints who moved to 10 John Street North and started completing renovations. Because their specialty is personal services – tattoos, piercings, and nails – they faced several shutdowns but still came up with some unique offerings including custom merchandise and grab-and-go beer options. The newest member of John Street North is Mablellie's Drawer at 17 John Street North. After starting their first location in Grimsby, Mablellie's, a lingerie and underwear boutique dedicated to making sure all customers feel welcomed, has branched out to include downtown Hamilton. They have made themselves as accessible as possible through online shopping, personal appointments, and now in-store shopping.
We know that taking the leap to open a new restaurant is not for the faint of heart even with all the odds in your favour, which makes it all the more inspiring to see them open during a global pandemic. Sankofa at 92 Jackson Street East and Bad and Boujee at 93 John Street South both navigated through the ups and downs of opening in 2020, both worked on creating outdoor patios to serve and maximize their options while waiting for indoor dining to open freely. Two more restaurants, Undefined and That's My Jam both on King William Street, have opened in 2021 fully prepared to put their best foot forward even as restrictions continue to change. New quick-serve options downtown include The Whale Tea (109 King St. E.), a famous bubble tea chain, and True To Roots Jamaican and Carrabian at 56 James Street North, formerly located across the street inside Hamilton City Centre.
When we first entered the unchartered waters of COVID-19 and all the changes that came with it, our biggest goal was to assist downtown businesses in any we could to help them continue to operate. We have seen the dedication from our resident businesses throughout the pandemic, but to see new business owners enthusiastically creating their spaces downtown speaks volumes to how important our community really is. As we continue to support our small businesses, we will continue to see new opportunities develop and our area grow.
If you are a Downtown Hamilton BIA member business and would like to share your experiences during COVID-19 please email Suzi Ozer at suzi@downtownhamilton.org