Part 7
YWCA Hamilton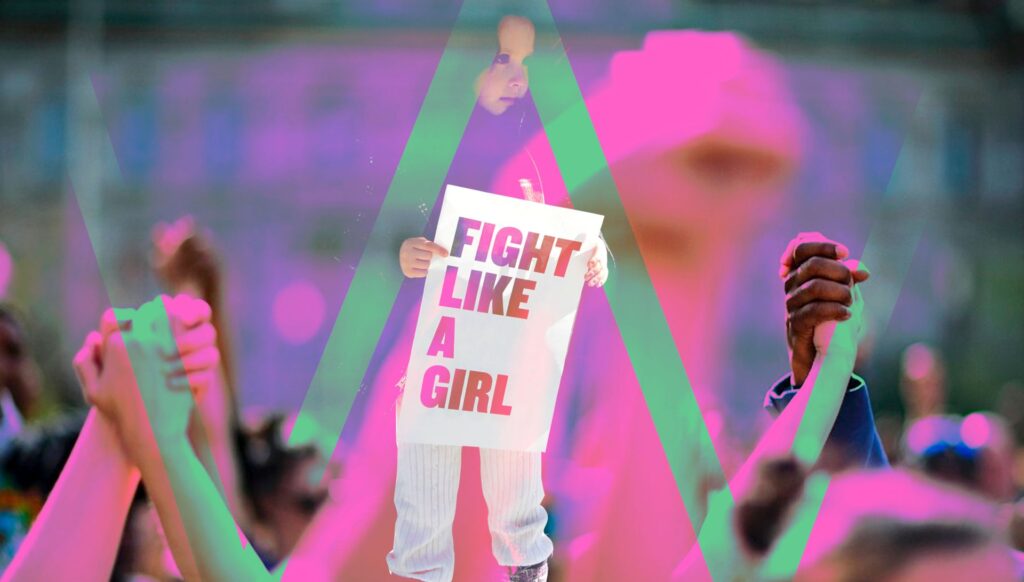 In March 2020, YWCA Hamilton, along with almost all other organizations and individuals, faced the total uncertainty of a global pandemic. What YWCA Hamilton had that not many others did, however, was experience – this wasn't the first time they faced a large scale health crisis.
YWCA Hamilton was there for women and families during the global pandemic of 1918, providing supports and services for those in need. This is where they remain in 2021, supporting and advocating for women and communities disproportionally affected by the pandemic. The YWCA exists in Hamilton to strengthen women's and girls' voices, broaden their choices, build dynamic leadership and provide essential and meaningful services that promote safe, inclusive, and equitable communities. For an organization whose mission has revolved around creating opportunities for women, the consequences of the COVID-19 pandemic have been vast in terms of its effects on their mandate. Crises like these impact so many aspects of women's lives, from job availability to childcare to domestic violence. For a population that was already facing challenges to equity and opportunity, this reality has only been magnified over the last year. Knowing the importance of their mission and services, YWCA Hamilton has worked diligently to continue to offer as many services as possible to those who need them most.
YWCA Hamilton pivoted their multi-faceted services to be offered online wherever possible with everything from fitness classes, to developmental services activities, to their annual Women of Distinction gala being reimagined to work online. For women experiencing homelessness, housing services were expanded in partnership with The City of Hamilton to ensure these women had access to a safe place to stay and to self-isolate. To address the isolation of COVID restrictions, largely felt by senior citizens in many instances, YWCA Hamilton maintains contact through phone calls, video check-ins, and care baskets. The organization also launched a campaign to respond directly to COVID-19, raising over $24,000 to support the pandemic response in addition to $15,000 worth of in-kind donations for programs and collecting over 7,000 pieces of PPE to ensure the safety of staff and clients. The Fit From Home program has ensured virtual Health & Wellness programming is still available in a time when physical and more importantly mental health are so important to make time for. An 8-week online Meditation series is currently available, with classes offered via Zoom and following the meditations of the Mindfulness-Bases Stress Reduction (MBSR) online course (those interested can reach out to Liliana Figueredo via email at LFigueredo@ywcahamilton.org).
This collection of services seems expansive on its own, but it is only a snapshot of the work YWCA Hamilton does and the support they provide to the community. Further programs include YWCA Hamilton Women's Enterprise Centre which supports new and existing women entrepreneurs with one-on-one coaching, business plan training and mentoring as well as the Join Program, a new immigration and settlement program designed specifically for newcomer women, youth and 2SLGBTQ+ youth. Join is hosting two upcoming online job fairs via Zoom where job-seekers will have the opportunity to meet employers who are hiring, and will be able to submit applications and participate in interview opportunities in real time (entry is free and details can be found here.). The Callback program is another new service that
offers used smartphones and tablets to women in need. Cell phone stores across the province will accept your donated device, wipe it and get it ready for its new owner. Information on how to donate to participating locations can be found here. In addition to all these projects, YWCA Hamilton has also recently announced receiving $6.4 million from the Federal Economic Development Agency for Southern Ontario to help women advance their careers. With this funding, YWCA Hamilton will provide support and training to help women transition into high-skill jobs in sectors where they are traditionally underrepresented, particularly advanced manufacturing and specialized technology.
It's almost hard to grasp just how many important aspects of women's lives YWCA Hamilton works to improve. The fact that they are able to continue these essential programs in our community during a global health crisis is another testament to just how important our non-profit organizations are to maintaining some sense of normalcy through these times. While COVID-19 has caused ripples of uncertainty to run through all of our lives, we know that in many cases these effects fall largely on the shoulders of women – childcare, work layoffs, domestic violence, unequal access to reliable employment and more. The necessity of organizations like YWCA Hamilton in our city existed long before COVID-19, but the presence of these services will continues to be a source of hope for those women facing challenges in their everyday lives. If you are looking for more information on any of the programs listed here or interested in exploring ways to help YWCA Hamilton please visit them online here.
If you are a Downtown Hamilton BIA member business and would like to share your experiences during COVID-19 please email Suzi Ozer at suzi@downtownhamilton.org