Part 3
Showing Downtown Some Love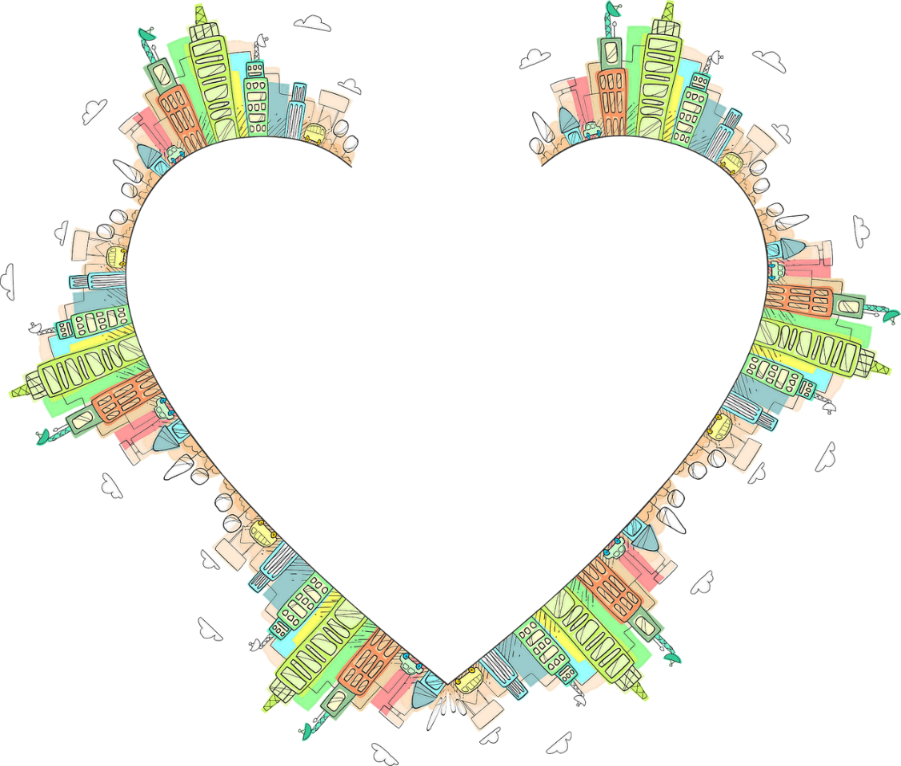 With Valentine's Day under two weeks away, now is a great time to start thinking about the different ways you'd like to show a little love to the special people in your life and how much they mean to you. You might even be able to show some local businesses a little love along the way too.
If one way you celebrate is by picking out something special, Mablellie's Drawer (17 John St. N) is the perfect fit (literally!). With a wide selection of sleepwear, lingerie, and accessories they are more than happy to help you pick out something for your Valentine. If you are not sure what to pick grab a gift card and your someone special can book a private shopping experience. If you know your Valentine loves leather fashion head over to Leathers (157 King St. E) for a huge selection of high quality apparel and accessories. For even more unique apparel options visit Upcycled Aviary's online boutique. A purchase from this upcycled and vintage clothing boutique will make you and the environment happy as their goal is to reduce the environmental impact of the film and fashion industries by offering up treasures from the silver screen that might otherwise never be appreciated.
To find the perfect funny & unique greeting card head over to LEN (22 Wilson St.) where you'll also find fun gifts for anyone and everyone. Next door, Dr. Disc has everything you need to impress the music lover in your life.
For those with a sweet tooth beautiful, handmade chocolates from Chocolat De Kat are available at Redchurch Café (68 King St. E). Pick the perfect wine, beer, or spirit from their online bottle shop as well and your gift is complete. A stroll through The Assembly Gallery, located within Redchurch, is a lovely way to top off your trip if you are picking up an order.
Many of us share experiences and memories with loved ones through sharing food. There is no shortage of great options downtown when looking for the perfect meal to share. Capri Restaurant (25 John St. N) is a staple for Italian comfort food, Bambu (21 John St. S) offers authentic Thai dishes, and Saigon House (27 John St. S) is a delicious option for Vietnamese, Thai & Korean dishes. On King William St. you will find a number of local favourites to choose from, whether you prefer to dine in or enjoy at home, including Berkeley North, Undefined & Hambrgr, The French & The Diplomat, The Mule and That's My Jam. Around the corner on James St. you will also find even more unique meal options to impress your loved one from Afrolicious, Tolagos, and True to Roots Jamaican and Caribbean restaurant. Also on James you will find Earth to Table: Bread Bar, who have decorate at home Valentine's cookie kits to order ahead, and & Ray's Food & Liquor, who always have fun premixed cocktails & kits to add on to your order.
Looking for a fun outing to celebrate Valentine's Day? Escape Manor (103 King St. E) is hosting a Great Double Date Weekend from February 11-14. This fun night out includes Prosecco and Lindor chocolates for four along with a Valentine's prize wheel, bonus Sweetheart puzzle, and more. You also have the option to enjoy food and drinks on-site before or after your escape room or axe throwing experience. Absinthe Hamilton (38 King William St.) will also be hosting a 90s is for Lovers night on Saturday, February 12, another fun option for a night out.
As restrictions once again begin to lift, please make sure you are following the guidance of shops and restaurants to help them remain in compliance with all protocols. It is a good idea to call in meal orders ahead of time or make reservations in advance where possible to avoid disappointment. Remember to bring your enhanced vaccine certificate with a QR code, on your mobile device or printed, to access businesses and organizations where proof of vaccination is required (ie. restaurants). Vaccine receipts without a QR code can no longer be accepted as valid proof of vaccination.
You may celebrate Valentine's Day with a partner, friends, family, or not at all, but if you are looking to mark the occasion spending some time downtown will help spread the love to your favourite businesses as well.
If you are a Downtown Hamilton BIA member business and would like to be featured on a blog post please email Suzi Ozer at suzi@downtownhamilton.org