Part 2
Beating the Winter Blues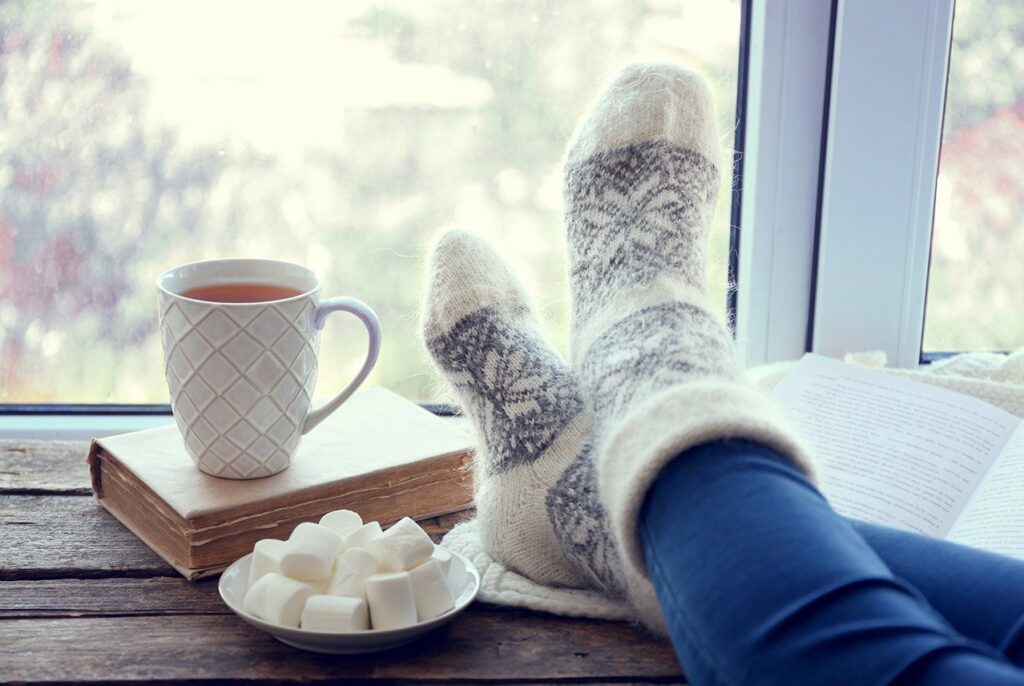 January is a notoriously tough month in many ways – the excitement of holiday plans has passed, cold and dreary weather is the norm, and we see fewer hours of sunlight during the day to lift our spirits. Add on top of this the stress and monotony of pandemic restrictions and January can feel like an unenjoyable way to kick off a new year. Here are a few suggestions that might help combat those pesky winter blues.
With snowy and chilly weather being the norm getting outside can be the last thing on our minds, but taking even just a short walk if possible can help break up the day and provide some easy exercise. Setting a destination is a great way to motivate your stroll, especially if that destination happens to be picking up a warm treat or drink from one of our many downtown restaurants.
Speaking of warm drinks, if your favourite way to start the day includes a fresh cup of coffee make sure to check out some of our local coffee shops for at-home brewing options. Meza Caffe (28 James St. N) has been dedicated to brewing a perfect cup of coffee for over 25 years. Their delicious blend is 70% Arabica beans and 30% Robusta. At Redchurch Café (68 King St. E) you can stop in to grab your brewing equipment and coffee, or order online, all at once. They are your source for De Mello coffee, an ethical coffee brand that procures products from regions across the world and showcases the unique traits of each of these respective regions. Relay Coffee Roasters (27 King William St.) is another local coffee option, they are committed to roasting fair trade certified and certified organic coffee from a variety of origins. You will find equipment and their signature blends available in their online shop. Finally, at our local Starbucks (112 King St.) you will find a variety of ground and whole bean coffees ideal for all drip coffee makers, pour overs, and coffee presses.
Treating ourselves to some personal care can also be a good idea to improve our moods. Remember that even under current restrictions personal care services are still open to serve you. Make an appointment for a manicure or pedicure at Happy Nails (8 James St. N) or Vagabond Saints (10 John St. N.). Downtown barbershops & salons are ready to serve you as well including Nabeel's (1 Hughson St. N in The Right House), Du Placey's Barber Shop (150 King St. E), and Bibian Salon & Beauty Supply (67 John St. S).
At the end of the day, for most of us, winter is predominately spent indoors so why not visit Dr.Disc (22 Wilson St.) to pick out some great music to cozy up with at home.
As we head into the heart of winter we are facing a traditionally slower time of year for most businesses. If you are looking for a way to treat yourself to a little something or create some small moments of joy include your favourite small business in the process by purchasing meals, drinks, gifts, and more from a local shop. Even just a stroll through snow-covered downtown may be the little pick me up you need.
If you are a Downtown Hamilton BIA member business and would like to be featured on a blog post please email Suzi Ozer at suzi@downtownhamilton.org