Part 11
Sonic Unyon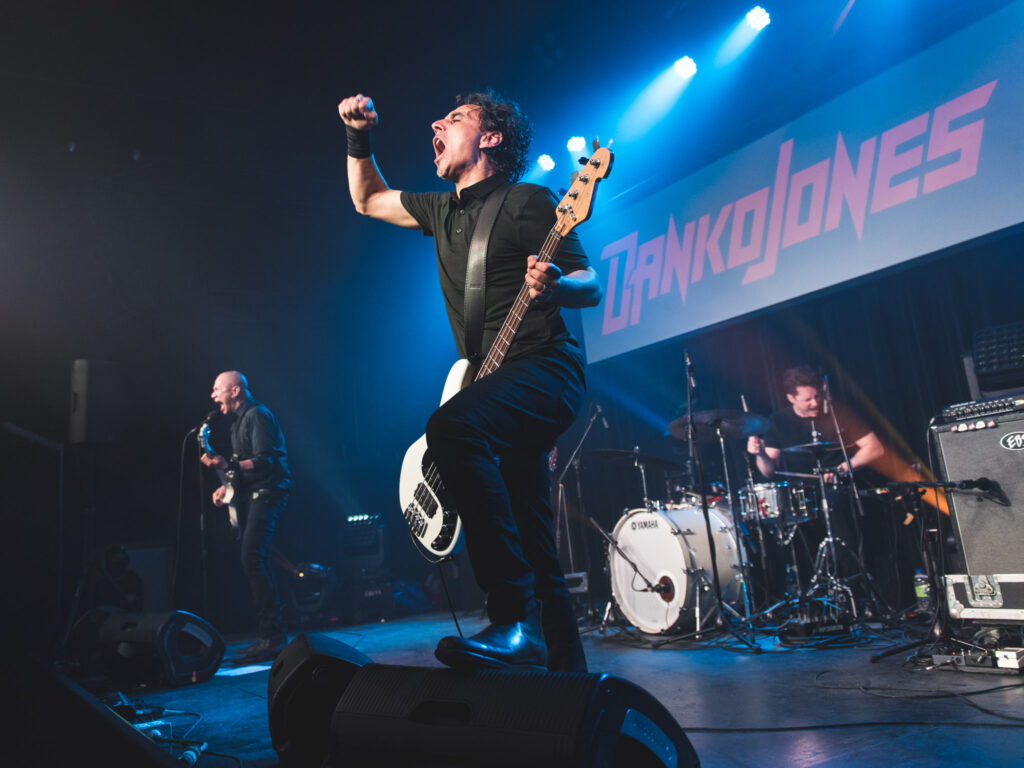 In 2021 we're living much of our lives online. Before the onset of COVID-19 many of us lived and worked largely via email and social media but working from home has meant a massive shift to virtual interactions. The inability to gather in large groups for the time being has seen performances and concerts shift to a virtual stage as well. Sonic Unyon, the organizing force behind the massive annual arts celebration that is Supercrawl, has taken the lead on producing virtual shows for fans and entertainers alike who are desperately missing the concert scene.
Sonic Unyon Records began in 1993 and the company has since branched out to take on multiple projects and businesses including becoming the organizing force behind Hamilton's free music and arts festival, Supercrawl, in 2009. Attendance to the festival quickly grew from 3,000 attendees in the first year to 250,000 by 2018 and closing down blocks of downtown Hamilton in order to host hundreds of artists, including the likes of Broken Social Scene, Lights, Arkells, Monster Truck, Sharon Jones and the Dap Kings, Charles Bradley, Yo La Tengo, and Spoon. While the physical festival takes place over one weekend in September, Supercrawl also presents ticketed concert events throughout the year.
Sonic Unyon has since broadened its events-based business to include the annual Because Beer Craft Beer Festival, and the opening of their own multi-use cultural events space Mills Hardware. Mills Hardware can be found on King Street in the heart of the city within a building that once went by the same name over 100 years ago. After its life as a hardware store the building housed several live music and performance venues, the Mills Hardware of today continues that legacy as a hub for programming that embraces a variety of music genres, along with theatre, comedy, spoken word, visual art, film and much more. For the time being, shows that may have traditionally been caught at a venue like Mills are going virtual, in fact Supercrawl has recently announced a full Spring lineup of shows.
Taking place March through May, the ticket dates feature a range of exciting talents and genres. All performances will take place at Hamilton's Bridgeworks venue and will be showcased as high-quality streams via Vimeo, with exclusive ticketed access through Eventbrite. The schedule is packed full of great performances including Basement Revolver, Serena Ryder, Big Wreck and so many more. Find the full schedule and buy tickets here.
The massive annual undertaking that is Supercrawl was sorely missed in 2020 when restrictions necessitated canceling the physical event, it's a tradition and institution downtown that so many people look forward to. Not only are music lovers missing the concert experience, but artists are also undoubtedly missing the opportunities to do what they love and put on a show. Sonic Unyon has answered the call of making live shows accessible to us at home until we can once again gather together.
Live music is such an important aspect of so many lives and one industry that has been hugely affected by the pandemic. Organizations like Sonic Unyon are creating unique ways to bring us all a sense of normalcy and some enjoyment throughout it all. We can't wait to see Supercrawl once again on the streets of downtown Hamilton.
If you are a Downtown Hamilton BIA member business and would like to share your experiences during COVID-19 please email Suzi Ozer at suzi@downtownhamilton.org